Though photography sounds easy task in this selfie-photography era, but still professional photography is a matter of hard work. Without having much suitable learning and knowledge, nobody can succeed in pro quality photography. Among all the successful photography niches, child or baby photography is the exciting photography niche that also requires much tactics to succeed here. If you don't have sound knowledge on this topic, your child photography career may face stiff challenges. In the case of Baby or newborn photography, a serious study on professional photography hacks for babies and toddlers can be a great support for you. To shoot the best quality baby photographs, you should follow some crucial issues. If you study on these factors, you must be a successful baby photographer.
Photograph Babies everyday
Babies are not aware of the camera click or the flash light. The toddlers may also get stunned at the both. They may fear during the photography, and sometimes it may be seriously harmful for their mental health. So, your infant photography effort may fail at that moment and you may lose a very suitable photography environment with natural lighting which you are waiting for long time. Now what you can do! Simple, you should make your babies habituated with the photography instruments and photography processes. Once they are familiar with all the photography kits, photography sounds, lights, and other photography equipment, you can easily take high quality baby images. Your babies will stay smiled instead of fearing at the shuttering processes.
Clothes shouldn't be distracting
Many shutterbugs, specially the amateur often don't heed the very issue and so their many images don't get desired attention. This is one of the serious issues that even the professional photographers do mistakenly. While taking photograph, you should also be aware of the clothes so that they would not distract you from the main subject. During child photography, if you use too colorful clothes, they can draw the attention mostly instead of your main subject- the little baby. So, you should clothe your baby mild attire. Clothes, background, and other objects should not be such types of colors that will drive your audience's attention from your baby image. Besides, the design and shape of the clothes should also be gentle and not stray. However, if your baby cloth is perfect in design, shape, and color, it is guaranteed that your images will be highly eye-soothing and appreciated by the viewers.
Photograph when it's a good time for the babies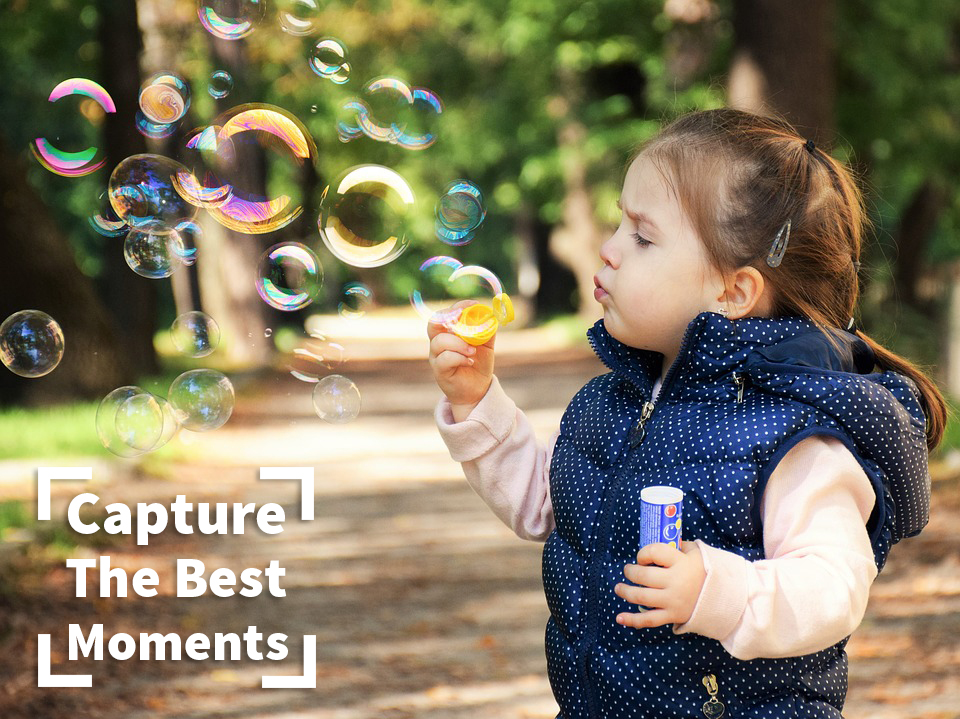 You won't get the best poses always from the babies. Like the adult, they have also favorable time or good time. In their sad or lazy moment, it is hard to bring out their best exposure and it will be the cause of generating dull photographs. As a guardian or photographer, you have to explore good time for the babies. You should go out for walking, travelling, gossiping and making fun as much as possible near your photography destination. You should let them play in that place where you like to shoot. When you are doing these, you should also notice and be careful about their behavior and how they pose that are worthy of your photography. Keep in mind all their activities how and when they show best behavior. Later in their best cheerful moments, try to create the same events and incidents favorable for photography, and take your images as you desired.
Relax and have fun
Immature children don't try to understand clients' pressure of photography? During taking photographs, they are not showing expected or necessary poses? Don't be so tensed. Just relax and have fun. It is usual that the babies would not understand you and your pressure. Go out with them near your photo shooting area and try to make them familiar with environment. Rehearsal your desired photography poses with them without telling them your purposes, but if the toddlers understand a little bit, you can explain them the purposes and ask them for realistic and natural photography poses. In case of newborn babies, wait until they sleep.
Photograph your kids with pets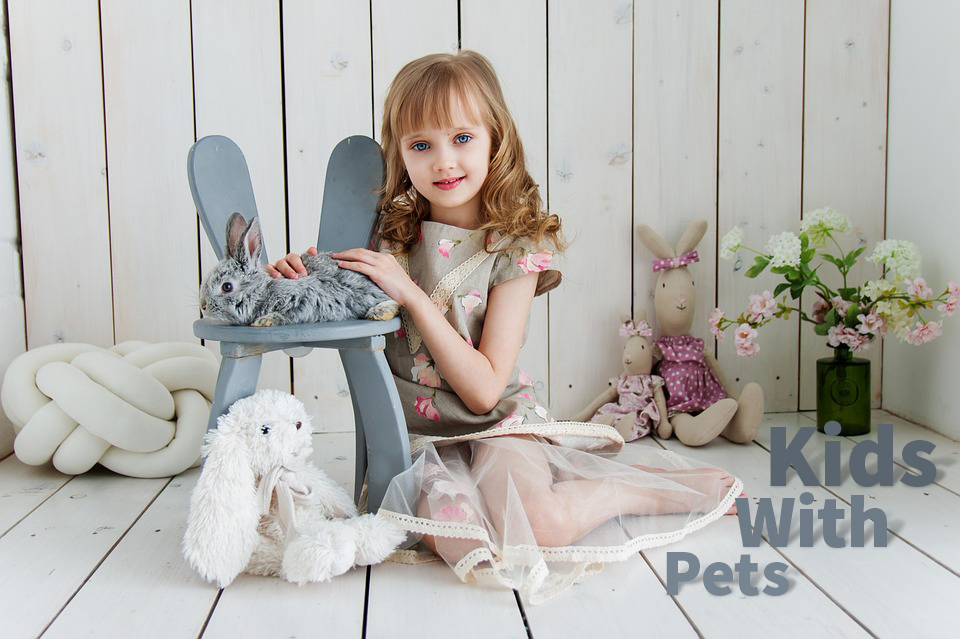 If your kids feel shy or fear, make them unaware of your photography motif. Let them play with their pets so that they can relax and be natural with realistic day-to-day attitude. While shooting photos, keep babies' favorite pet inside the frame, so that they can stay cool and in gay mood. Little kids with pets will increase the appeal of your photograph universally. If the pets are dog, cat, bird, etc. are better for baby photography. You can also use doll like dog, cat, bear, monkey, etc. if your baby fears at the living animal. You can also use other toys that your baby like most to play with. As your motto is to photograph in your babies' most natural poses, do whatever you can or need to get them relaxed in photography mood.
Don't get frustrated. Keep trying and never give up.
Taking baby photography is a matter of huge patience, time consuming, and very hard working. Many times your photography will not go as you desire. Your babies may not behave according to your expectation. Your most favorable photography environment may go wasting. You may get furious and also frustrated. But in these cases, we recommend you to be calm and keep trying. Mind it that child photography especially toddler photography is not easy, rather sometimes it may be reason of your headache. You are going to do the one of the toughest works. So, keep trying and never give up. If you leave child photography, it is sure, you will not get anything, but if you continue, you will get at least instead of bog zero.
Use the rule of thirds
As a skilled and experienced photographer, we are sure, you know the importance of rule of thirds. But, if you are a novice shutterbug, you need to know the details about the use of rule of thirds– what it is, how to use it, and what difference it creates. The use of this photography technique will increase the beauty of child photograph including other photographs. It helps to draw the attention of the audience to the beautiful image background along with the beautiful child.
Try to use natural light instead of flash
For any type of photography, use of natural light is the best way to get desired professional exposure. In case of child photography, the use of natural light is also the best thing. Besides, while you use flash or artificial light, there is a possibility, your babies get feared or disgusted. As an outcome, your baby image may not be perfect. So, we recommend you to use the best natural light if possible to have perfect baby photos with the best natural exposure. For this, you can go outside of home to have suitable natural light or keep bigger window, in your studio room. However, yet if you struggle to manage the suitable exposure, you can edit images for HDR exposure correction.
Capture image in your kids' unselfconsciously
This is one of the most struggling experiences that, whenever you are trying to take your babies' photos, they are looking at the camera lens or you. Sometimes they are talking or raising hand which distracting your shooting purpose. To face such a problem, try to take photos out of your babies' awareness of your photography purpose. Let them play with their favorite pets or dolls of animals. Create a suitable photography setting you need and let them be unconscious about your photo shooting goal and then capture baby photos.
Click as much as possible
When everything is satisfactory and suitable for your desired photography, you can proceed. Check all of your photography gears, set lighting if it needs, and then take photos as much as possible, because there is no guarantee which image will be as per your expectation. If it is bulk amount of photos, you can do photograph culling later. Culling photos will help you to select the best photos out of hundreds or thousands photographs.
Don't be careless about background
Photo background is one of the crucial photography elements. It must be of high level. You cannot ignore. In case of child photography, it is also regarding issue. In any photography, a photographer should always consider a contrasting background. If your background is contrasting to the main photography subject's color, you subject will be able of gather attention of the potential audience, instead your baby photography purposes may fail. You may not get desired attention on baby photos. Besides, your image background should be flawless, if it is that you should take image background removing services and replace suitable photo background. You can do this image editing DIY at home.
Consider child's safety
Everybody of us becomes careless during photography, though it is acute in selfie photography. We are sometimes so serious that we forget everything. We take life-risk often. However, we don't want to describe further. What we want to say is that in case of child photography, you should be more careful of your child. Ensure that your baby is not getting hurt anyhow at the time of photo shooting. When you go to take photos of the newborn babies, sometimes you may wrap them with clothes and this thing may hurt them. Besides, when you go outside to take photos, there are chances to happen accident. So, we recommend to show utmost care of your babies and never forget it.
Baby photograph editing and editors
During taking photographs as much as you desired, if you notice, all of your images will not be beautiful and good looking, because of many reasons you never get 100% flawless images every time. So, no way, your baby photos should go through image editing processes. You may need different photo editing techniques to fix different image flaws. For example, if the baby photo contains an imperfect image background, you need image background remove services along with clipping path. And again to make the image more gorgeous, you can apply image retouching methods. In case of soft edge images, you may need to apply image masking service to cut out image backdrop. If you want to fix lighting, exposure, color issues, etc., you should take color correction services and in case of your images' bad perspective, too imperfect color or lighting fixing, you have to take image restoration service. However, you don't need to be worried even a single bit, because there is at least one solution of every scary image related experience. So, without tension, click bulk amount of images.
All types of image editing works, you can do at your home or studio DIY. Just you should have known the image editing techniques required for your high volume baby images. But, if you are so much busy with your photography events and cannot manage picture editing time, you can send your images to a renowned photo editing company who will work for you editing baby snapshots. Thus, you can save enough time for marketing company business to stand out contemporary other shutterbugs.
Now, the very phrase 'photo editing company' may vibrate in you. You may look forward to searching a reliable image editing service provider. To make your searching process easier, we suggest you to contact us. We are Color Experts International, Inc. a USA based company, has been providing all types of bulk photo editing and retouching solutions globally for more than 30 years. We have in-house production team of 250+ graphic designers and image editors who have been using all the latest photo editing tools and kits including latest version of Adobe Photoshop, Adobe Lightroom, Pan Tablet (Wacom), and more. Our team is doing everything to provide you top-notch quality photo editing service within fast turnaround time. We are maintaining world class quality by our three steps quality controlling process. However, we are currently offering withdrawing image background, clipping path, photoshop image masking, color correction, photo retouching, and many more. Our worldwide clients are photographers like you, ecommerce product photographers, ecommerce store managers, advertising agencies, famous magazines and newspapers, busy graphic designers, and more.
If you feel interest and need image modifying services, feel comfortable to contact us. Take your upto 2 images Free Trial service to judge our overall photo editing service quality or if you already know us, send us Quote Request. Our 24/7 proactive customer service department will get back to you as soon as possible.