Bulk Professional Photo Editing & Retouching
Product Photo Editing for eCommerce and Photographers
With over 30 years of long experience under the belt, we offer professional photo editing services to the leading graphic designers, e-commerce companies, creative design agencies, advertising agencies, magazine publishers, photographers, web design companies, and many more. Our premium service quality, competitive price, and massive experience in the image editing field make us one of the sought-after image retouching service providers globally. In addition, we provide Free Trial service to let you assess our service quality. Our dedicated customer service team is active round the clock to provide you any information and answer your queries.
Our Professional Photo Editing Services
CEI has been providing best quality bulk professional photo editing services for the last 30 years. With a perfect blend of experience, skill, dedication and punctuality, we offer a wide range of image editing services which can assure you the perfect quality finished work. Have a look below and find out the service that you really want.
---
PRICES FOR PHOTO EDITING SERVICES
We offer affordable prices and big discounts for bulk professional photo editing and retouching services. We charge reasonably for our service along with providing the most reliable and top-quality photo retouching and image editing services. Because we care for you, your time, and cost!
---
Clipping Path Services

Starts From

---

Basic Paths $0.49
Simple Paths $0.99
Complex Paths $6.90
Super Complex Path $7.99

Image Retouching Services

Starts From

---

Product Retouch $0.49
Basic Photo Retouch $0.99
Glamour Retouch $6.99
High-end Retouch $9.99

Photoshop Shadow Services

Starts From

---

Drop Shadow $0.25
Natural Shadow $0.49
Reflection Shadow $0.49
Retain original shadow $0.49

Ghost Mannequin Effect

Starts From

---

Neck Joint $1.49
Remove Mannequin $1.49
3D Ghost Mannequin $1.75
Bottom or Sleeves Joint $2.49

Color Correction Services

Starts From

---

Color Correction $0.49
Exposure Correction $0.49
Color Conversion $7.50
Color Restoration $19.99

Vector Conversion Services

Starts From

---

Raster to Vector $3.49
Product to Vector $7.5
Vector Line Drwaing $4.5
Nature to Vector $19.99

Image Restoration Service

Starts From

---

Photo Color Restoration $4.49
Damaged Photo Restoration $19.99
Black & White Restoration $19.99
Image Color Restore $24.99

Image Masking Services

Starts From

---

Hair Masking $1.50
Layer Masking $1.50
Alpha Masking $1.50
Color Masking $2.49

Pen Tablet(Wacom) Related Services

Starts From

---

Color Separation $2.15
Non-Destructive Retouching $4.50
High End Retouching $8.90
Hair and Fur Masking $19.99

Video Editing Service

Starts From

---

Add Title Animation $14.99
Audion Correction $24.99
Into/Outro Animation $44.99
Custome Video Editing $49.99

Video Production & 3D Modeling Service

Starts From

---

Video Editing $14.99
3D Product Design $24.99
Motion Graphics $44.99
Custome Services $99.99
OUR SERVICE FEATURES?
We have been providing professional image manipulation, photo retouching, and photo editing services for the last 30 years. Here are the key features of our team to provide you the highest quality of work.

Easy Payment System
Our payment system is secure and hassle free. Payment can be completed via PayPal or by using a bank account or check (for US).

100% Secured File Transfer
We use secure FTP such as Hightail, we-transfer, Dropbox which enable you to send files up to 500 GB. It is a quick and hassle-free system.

High Volume Discount
We offer amazing discount offer for a large volume of images. You can send sample images for free trial to judge our service & quality.

Rush Service
If you need edited images within a short time, our rush service is the best solution for you. Reasonable extra charge is applicable.
---

Most Competitive Price
We know the value of your money and our work strategy is designed for the proper utilization of that. We offer competitive most prices.

Bulk Order Processing
We are capable of handling bulk order of images which may contain more than 5000 images. Get all the images within the required time.

On Time Delivery
Time is very much important for your project. For timely delivery, our experienced and skilled graphic designers work with full dedication.

100% quality ensured
3 step quality assurance process is conducted & clients' instruction is fully followed to ensure the finest quality & glamorous images.
OUR IMAGE EDITING WORKING PROCESS
This visual representation will help you to get a better understanding of our bulk photo editing service process.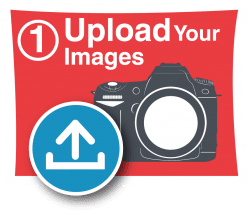 Quick Uploading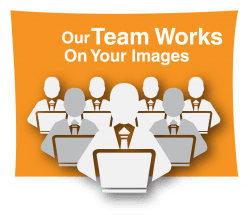 Professional Editing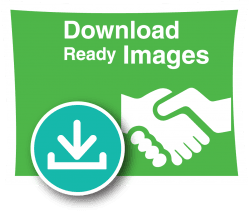 Timely Delivery
OUR EXPERIENCE IN IMAGE EDITING
With over 30 years of experience in Photo Editing, we have gone through a lot of progress. Our client base over the years talks about how we have fared in this long span. With dedicated and experienced Photo editors, we have served more than 15,000 clients at both SME and Corporate level. Many new customers also turn to us for reliable image manipulation services that we provide.
---
Free trial facility for quality evaluation.
More than 250 full time creative graphic designer professionals experienced in image editing service and others.
USA based expert and dedicated customer support.
1-24 hour turnaround time (most jobs).
High speed Internet bandwidth for handling any file types and sizes (TIFF, PSD, JPEG, PNG, CR2 etc.) with an uninterrupted electricity facility.
We provide dedicated SFTP (Secure File Transfer Protocol) server which ensures safety and security of clients' work files.
---
---
Photoshop Clipping Paths, including Multi-color Path
Glamour Retouching
Object Removal from Photo
Web Design
Creative Graphics Design
Digital Printing
Website Image Optimization
Page Composition
High Volume Image Processing
---
---
We wrote the first book in the world on Electronic Color Separation.
Easy to customize and use
Our President has worked alongside the top photo editing companies in the world.
24/7 Customer support.
Great professional and experienced customer support executives (CSE).
Notifications for download and upload of any job, every time.
A
US-based professional photo editing service provider, Color Experts International, Inc. is at the forefront among the top photo retouching companies. We have 30+ years of experience under our belt, making us one of the giants in the field of photo editing & retouching. With a massive team of skilled image manipulators and futuristic production studio, we render premium photo enhancement services. Our core selling services include image background removal, clipping path, ghost mannequin, color correction, high-end photo retouching, image masking, portrait retouching, fashion retouching, wedding photo retouching, real estate photo retouching, photography photo editing and many more. Our company is headquartered from Leesburg, Virginia, USA while corporate office and production house are located in Sharjah, UAE, and Dhaka, Bangladesh respectively.
---
---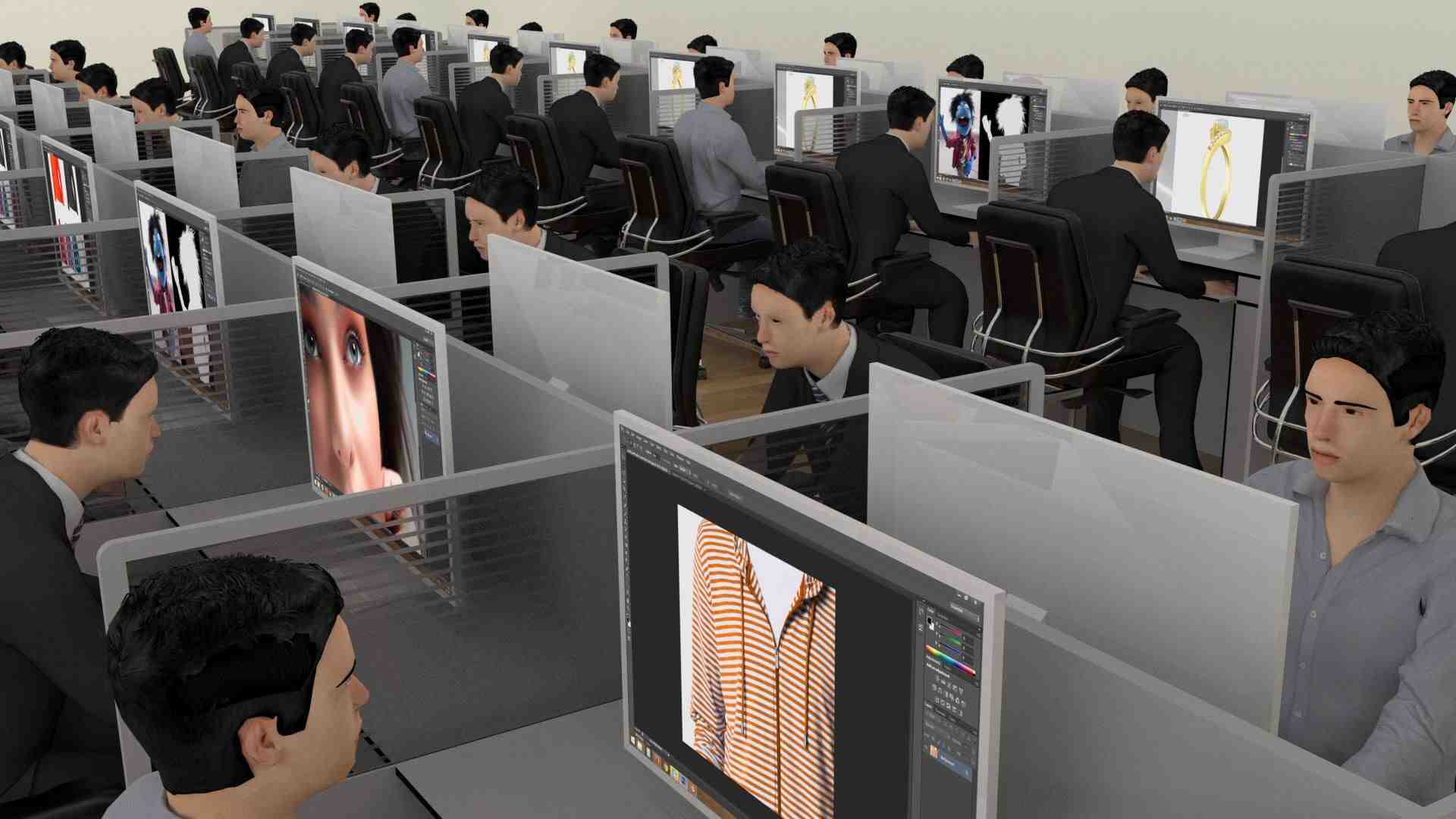 TESTIMONIALS
Over 15,000 photo editing clients all over the world, some of them speak for us!
---
"I use Color Experts on a regular basis to clip my images and place them on a white background ready for use on my website. I am always impressed by the quality of the work which helps to show my website at its best. The quick "turn around" time is vital in helping us to keep our online product catalogue fresh and up-to-date."

Nicholsons
E-commerce, Product Seller

CEI has been providing me clipping path services for a long time. The quality and turnaround time are second to none. I recommend CEI for superior Clipping Path and top-notch Image Manipulation Services at very very reasonable cost.

Kith Wig Seratch
AB Kajpromenaden, Helsingborg Sweden

As a digital photographer, I've relied on color Expert many times for high quality clipping path, completed and delivered overnight. My clients demand fast service and Color Expert help me deliver it.

Jon Ven Gorder
Van Gorder Studis, Fairfield, CT USA

"I had shot some peewee league football players and was going to select them all out – individually and make one big team collage… Color experts clipping service was awesome!! Saved me MANY hours of work – especially since that is not typically what I do and selecting out takes me longer than an expert :)"

Laurie G.
Photographer

Hello to you and your wonderful staff!
You and your company has provided excellent service to me at an excellent price for many years. I wanted to let you know how much I appreciate your professionalism and excellence in the quality of work you provide.

Caroline