Before the invention of color film, photographs were taken in a black and white film. Though after the invention of digital photography, the black and white photography (until it is taken deliberately) has been a story, still you may have a lot of old photos of your family and relatives in black and white mode. If you wish, you can transform the images into colorful photos in Photoshop. The image will be newer to look and your old memory can be fresh.
However, how to add color to a black and white photo? If you can edit photos in Photoshop, you can colorize photos by yourself at home. Just go through the tutorial content below and follow the steps described here.
Open your image that you want to put color on and duplicate the layer to avoid the permanent damage.
Select the parts of the image differently so that you can add different color on every part that it demands. You can choose any selection tool like the lasso tool, magic wand tool, etc. But we will use the Pen tool since it is used by the professional graphic designers.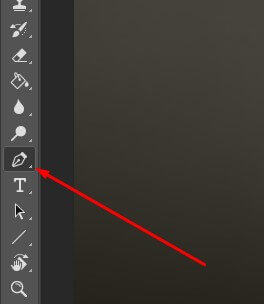 Select the image part that you want to colorize using the Photoshop pen tool. Now press the Ctrl + Enter to get the portion selected and see the moving dashes.
Go to Adjustment layer from the bottom of the Layer panel. Click on the Solid Color from the dropdown. Choose the desired color and click on OK.
Now go to Blending Option and get the Overlay instead of Normal. Finally, head over the outcome. If you need, re-adjust the color clicking in the Layer Thumbnail.
Do the same work for every part. For more perfect color photos, do fine-tuning with Hue/Saturation.
In the way, you can add color to the photo. Here look at the result of our experiment for tutorial purpose. You can till enhance the image. Spend more time, you will get more perfect photos. If you cannot colorize the image as you want, contact us.
---
Photoshop Alternative: Colorize Photo Online

Even if you have mastered the skills of using Photoshop, one thing you need to consider is that how to add accurate colors on the photos, especially when you just start to use it. That's why we will recommend you an alternative to Photoshop, VanceAI Photo Colorizer, which is an image colorizer powered by AI. It uses AI technology that allows you to colorize a black and white photo online with a few clicks, which can be seen as the best Photoshop alternative for beginners. What makes it even better is that the AI can smartly analyze the original photo and add colors to it automatically, which will completely free your hand.
How to use VanceAI Photo Colorizer?
Basically, all you have to do is to drop your black and white photos in this image colorizer and let AI does the rest job. To make it clearer, we'll show you a step-by-step guide.
Step 1: Access the website of VanceAI and select AI Photo Colorizer from the "AI Solutions"
Step 2: Click "Upload Image" to open its workspace.
Step 3: Drop your images in and hit "Start to Press".
Color Experts International, Inc.
We are a professional Photo editing and colorizing service provider based in the USA. You will get all types of image editing and retouching services form us. Our featured image manipulation services are clipping path, image masking, image retouching, color correction, e-commerce product photo cropping, resizing, ghost mannequin effect, and many more. We work for the photographers, e-commerce business owners, advertising and marketing agencies, renowned graphic design agencies, etc. All of our image editing services are available at the best prices.