Photo Retouching Services
| | | |
| --- | --- | --- |
| High End Photo Retouching with Pen Tool | We can deliver 200 images/day | Price starts from $8.90/image |
Whenever you work with products, model images, natural images etc. High end digital photo retouching service is a very essential part. By using professional photo retouching, it is possible to increase the beauty of any kind of image at a large extent and increase the glamour of the products.
In this way, we can do any kind of product defect and damaged area recovery with object removal, objects addition work by keeping the original shape to increase the glamour.
Photo Retouching Service Categories:
Glamor Retouching (Digital Cosmetology):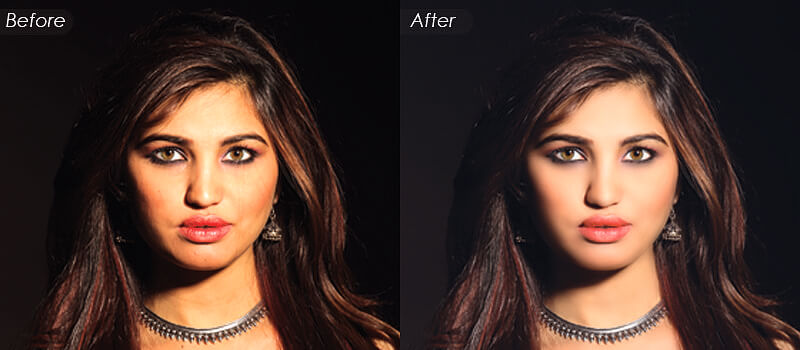 Human skin has acnes, blemishes, spots on our skin. Glamor retouching (digital cosmetology) is one of the best photo editing technique which can give your natural photographs an outstanding look. Look flawless today!
Portrait and Face Retouching: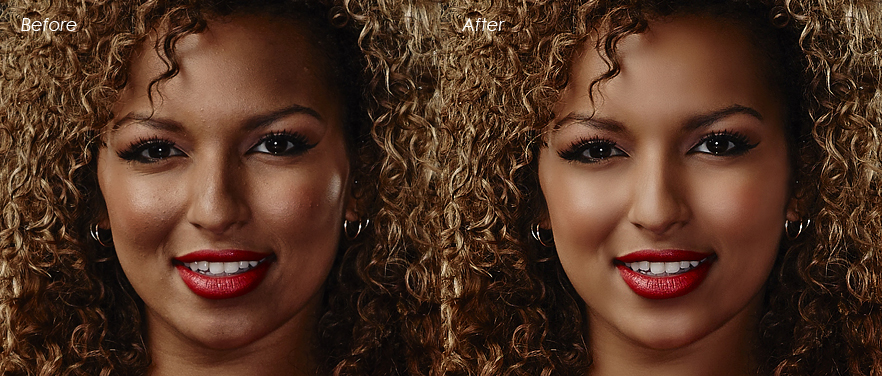 Selfie and portrait images are increasing exponentially with the increased usage of smartphones and digital cameras. We retouch beauty, skin, hair and teeth in the photo for providing a better facial expression.
Photography Retouching: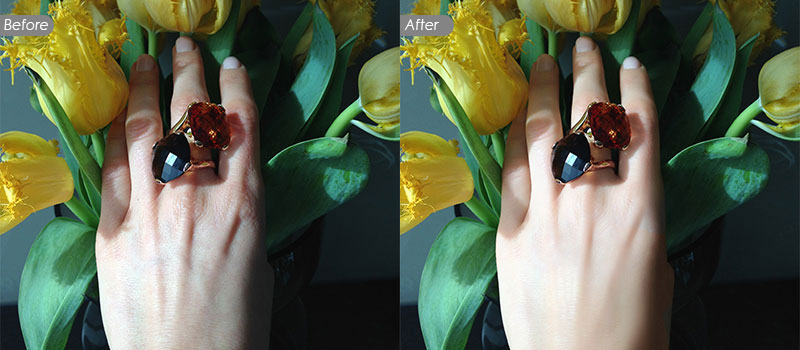 By using a professional photo retouching service, it is possible to increase the beauty of any kind of image to a large extent and increase the glamor of the products. All types of photos may need retouching work.
Photo Enhancing:

Photo enhancing means increasing the quality of an image. Photo enhancing includes image saturation adjustment, color balancing, contrast, brightness, density fixing, noise and blemishes reduction from the photo.
Creative Image Manipulation: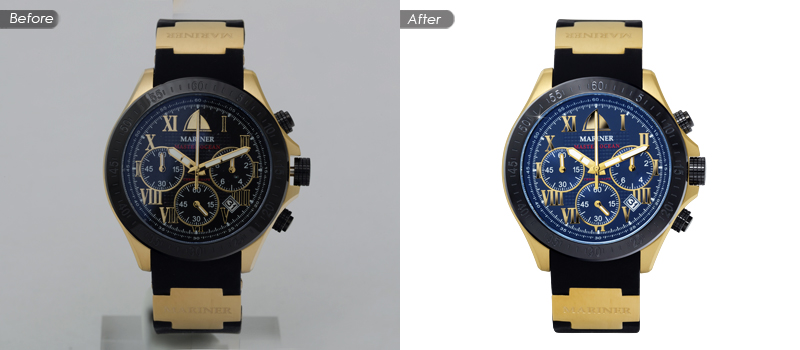 A creative photo manipulation is some out-of-the-box style photo editing service. Graphic designers can create anything based on their creativity which may be entirely outstanding and exceptional. Create something new!
Image Cleaning & Editing Service: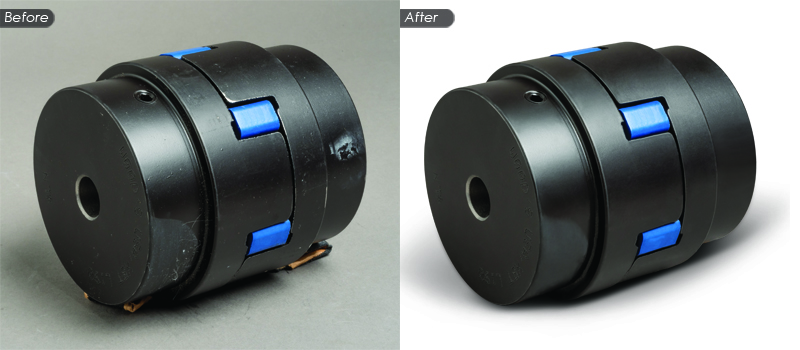 Want to clean up unexpected spots, glare, scratches etc. from the photos? Image Cloning, Background Cleaning, Image Cleaning, Background Removal, Image Dust and Scratch Removal are the main features of our service.
---
Pen Tablet (Wacom) Based High End Photo Retouching Service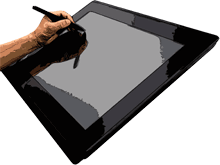 As these glamour images are used for many famous magazines, brochure/ catalogs, e-commerce sites, advertisements, company branding etc. the quality of these images must be assured by providing professional photo retouching services. So by using pen tablet (Wacom), natural texture is kept unchanged and also we perform quality retouching, color shedding, image dimension etc. naturally.
---
High end digital retouching can be of various categories. For example- dust, spot, scratches, etc. are removed from the product surface.
Besides, according to the customer's demand image manipulation is done for image object removal, bad wrinkle removal, object replacement etc.
As some extra objects are used in image frame or as a support to shot by maintaining product shape, perspective, it is necessary to remove those extra objects. For example:
Different types of product support removal.
Glue removal.
Stand removal.
Clip removal.
String removal.
Doll removal.
Pattern removal etc. are performed to make the product visible.
By using this retouching service, it is possible to maintain the original quality output of images which are used in:
e-commerce or online stores
websites
magazines
brochure/ catalogs
and printing sectors etc
Testimonials
Photoshop User TV highlighted us in their Episode # 272.  (fast forward to 10:18)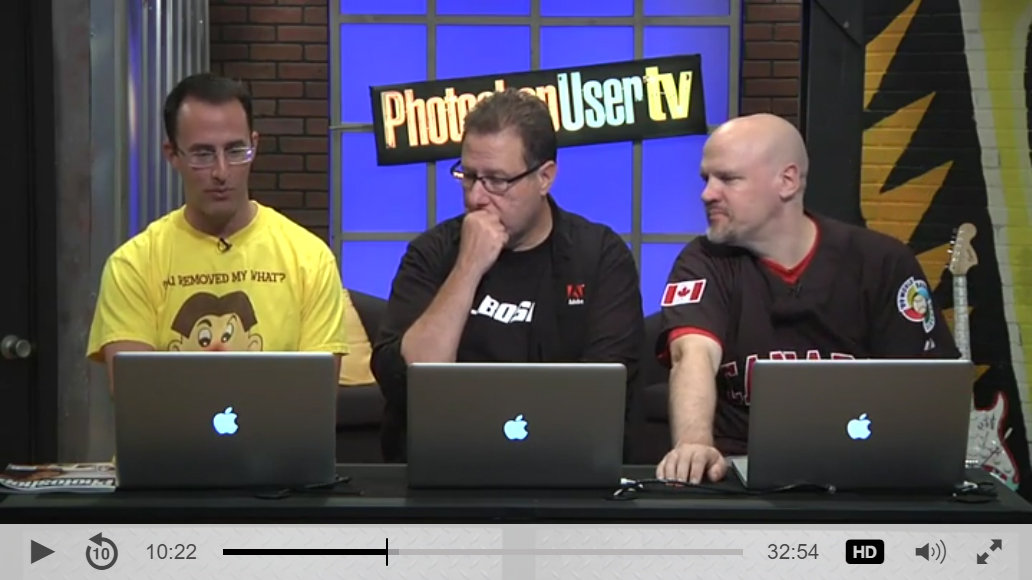 See the full video online here (fast forward to 10:18 to view their testimonial about us)
Over 10,000 photo editing clients all over the world, some of them speaks for us!
CEI has been providing me clipping path services for a long time. The quality and turnaround time are second to none. I recommend CEI for superior Clipping Path and top-notch Image Manipulation Services at very very reasonable cost.
As a digital photographer, I've relied on color Expert many times for high quality clipping path, completed and delivered overnight. My clients demand fast service and Color Expert help me deliver it.
"I use Color Experts on a regular basis to clip my images and place them on a white background ready for use on my website. I am always impressed by the quality of the work which helps to show my website at its best. The quick "turn around" time is vital in helping us to keep our online product catalogue fresh and up-to-date."
"Thank you for always doing a wonderful job. My photos always come back with perfection and in a timely fashion."
Hello to you and your wonderful staff!
You and your company has provided excellent service to me at an excellent price for many years. I wanted to let you know how much I appreciate your professionalism and excellence in the quality of work you provide.
FAQ
It means to do anything on the image for making it more beautiful. Image retouching is very important for the product photos. It helps making a product more attractive to draw the attention of the potential customers. Retouching is a photoshop pen tool based service. Pen tablet is used for high end and perfect photo retouching.
This technique is applied on the model or fashion photos and especially on portraits. It makes the model more appealing. Naturally, human photos are not perfect due to various skin defects. Glamour retouching makes the photos flawless and attractive to the visitors.
There are a number of reasons of high end photo retouching such as:
For removing unwanted objects like glue, stand, clip, hanger, string, doll, pattern, etc.
For beautifying a product photo removing dust, spots, scratches, etc.
To make ecommerce product photos more attractive to the customers.
For increasing the beauty and glamour of the model, fashion, wedding photos reducing bad wrinkle, blemishes, acne, red spots, etc.
Beauty retouch is for adding or removing eye liner, shed, lip shed, hair style, etc. to increase the glamour more.
It also helps to reduce the excess fat area for a perfect body shape.
The application area of photo retouching is very wide. Globally, there are many sectors who take this service for making gorgeous their products as well as models such as:
e-commerce or online stores,
photography studios,
websites,
magazines,
ad agencies,
brochure/ catalogs,
Printing sectors, etc.
At present, by using the latest Photoshop version, we apply the most modern technology of digital image retouching services and Photoshop filters, plugins to create a real and attractive shape of the product so that it looks more beautiful and glamorous. By increasing the customers' demand, Color Experts International CEI has been working for the globally top branded companies for more than 30 years. Many companies take our services to increase their business and by helping them, we are increasing our business gradually too.