You will hardly find any human being who is not fond of food. In fact, food is the most pivotal need for the survival of human beings. With the advent of social media, people are not limited to only consuming food rather they take shots of scrumptious parts of food. They remain insatiate so long as they don't post these juicy and delicious foods on social media platforms such as Facebook, Instagram, Pinterest, etc. That's the reason you can't ignore the benefits of food photography. It's a mania nowadays and it is the second-most popular type of photography after selfie. In professional food photography, food shots are taken by a team of experts including an art director, a food stylist, a prop stylist, and a photographer.
Once the food is served on the table, the rituals of photo shooting kick off with shutter click and camera flash. Food is adorned in such a way so that the image output comes out exquisitely and mesmerizingly. However, for personal food photography, you don't need assistants and you can execute it on your own. Normally, it may appear that snapping food is a cakewalk but practically it is an uphill task. To take lovely and eye-catching shots, a photographer has to not only make the right composition but also avail the light. By following certain techniques, you can easily and smoothly carry out food photography.
Hacks and Tricks for Flawless Food Photography
The quality of food photography matters a lot in a business's social media marketing, content marketing, blog post, etc. It can make or break a business. A perfectly snapped food photo can produce the essence of a particular food item.
Check camera settings and battery in advance
The most irritating thing you can experience while photographing is the malfunctioning of the camera. Due to erroneous camera settings like improper shutter speed, too high ISO in a dark environment, or too low ISO in a bright environment, imbalanced aperture, can create low-quality images. These substandard images show dullness and obscurity. Apart from that, you should also be meticulous about recharging your camera battery in advance. If everything is operating fine and you find the battery is draining, all your attempts to capture mouthwatering food images will go in vain.
Focus on various angles
Variety is a key facet of food photography. If you are thinking a shot from a particular angle will make the best photo output, it may not always come out true. On top of that, if you are taking shots for clients, multiple angles are a must as clients always look for choices. You should also remember that different food items require different angles for top-notch photography. If you are looking to shoot a burger, for example, shot from the side will portray the best look. On the other hand, in the case of pizza photography, shot from the top will give the optimal appearance.
Shoot amid sufficient lighting
Lighting plays an important role in high-end food photography. Natural light adds a natural look to the food. Try to take advantage of it. The best place to snap food is beside the window which will allow adequate natural light. Natural light along with required flash and artificial light can add a balanced lighting and stunning appearance to the food.
Incorporate Props
Props are essential elements to spice up food photography. Only shooting the subject without including the surrounding will make the photographs cluttered and awful. For example, if you photograph a pastry cake, adding a knife, spoon, flower vase, or napkin will add an aesthetic appeal of the food. They can be placed either in the background or in the foreground.
Craft your arrangement
Photographing alone can't produce a striking food appearance rather embellishing it is also key. Making the right balance with compatible color and shape will result in first-rate food photography. Some foods like bread, biscuit, egg, etc. look appealing and appetizing in a tidy plate and surrounding while other foods such as burger, pizza, cheese, pasta, etc. look engaging and delicious in chaotic surroundings. Depending on the shape and color of the food, it should be prepared for a photoshoot.
Expedite taking shots
You as a food photographer must be smart and swift in taking shots as food can't retain its luscious look for a longer period. As time progresses, it starts to fade, wilt, and melt which results in the dull appearance of a particular food item. To quicken your job, you can gear up yourself prior to the arrival of the food. You can set up the table with a stand-in plate with all the props in advance for taking shots and after the main food arrives, you can substitute the stand-in plate with the main plate.
Adjust the brightness of the images
Shutter speed, aperture, and ISO play a pivotal role in adjusting the brightness of the food photographs. The slower the shutter speed, the higher the number of lights enter through the shutter and hit the sensor. On top of that, the aperture affects the brightness of the photos extensively as with the opening of the aperture, more lights enter the image sensor. You can regulate aperture based on your requirement of the photo output. If you want to put sharp focus only on the subject you can set a lower aperture number. On the other hand, to focus on the entire area set a higher aperture number. Last but not the least, is ISO which should be set meticulously as higher ISO can affect the quality of the images.
Avail a neutral background
In food photography, the background is a salient part as it can either highlight or conceal the subject. Sometimes, people use too much colorful and chaotic background which distracts people from the subject. Some people use a dull background which also tarnishes the images. Therefore, to spice up the photographs, the background should be neutral. The background should be used in such a way so that it complements the subject.
Add shadow with perfection
Shadow works as an image-enhancing effect in photography including food photography. But any maladroitness in adding shadow can ruin the entire photography steps. On the contrary, adding shadow with perfection can make food photographs outstanding. Moreover, the intensity of the image shadow matters a lot. Depending on the subject and color of the photographs, you have to add dark or light shadow.
Create a story through your images
Many people don't like reading about food for long hours. They wish to know about foods through visuals. Photography is a great medium to meet their demand and it can also be used to narrate stories. Instead of using words, you can utilize your food photographs to produce stories. For example, you can incorporate a hand-held mobile in your photograph with a cup of coffee to show a refreshing ambiance.
Benefits of Food Photography in Food Business
Food photography is a great way to promote your restaurant's food items. Nowadays, people remain more engaged with the internet, and therefore, you can post your food items and entice them towards your brand. On top of that, with the help of food photography, you can also advertise the signature platters and dishes of restaurants. This will help your food business stand out from your competitors.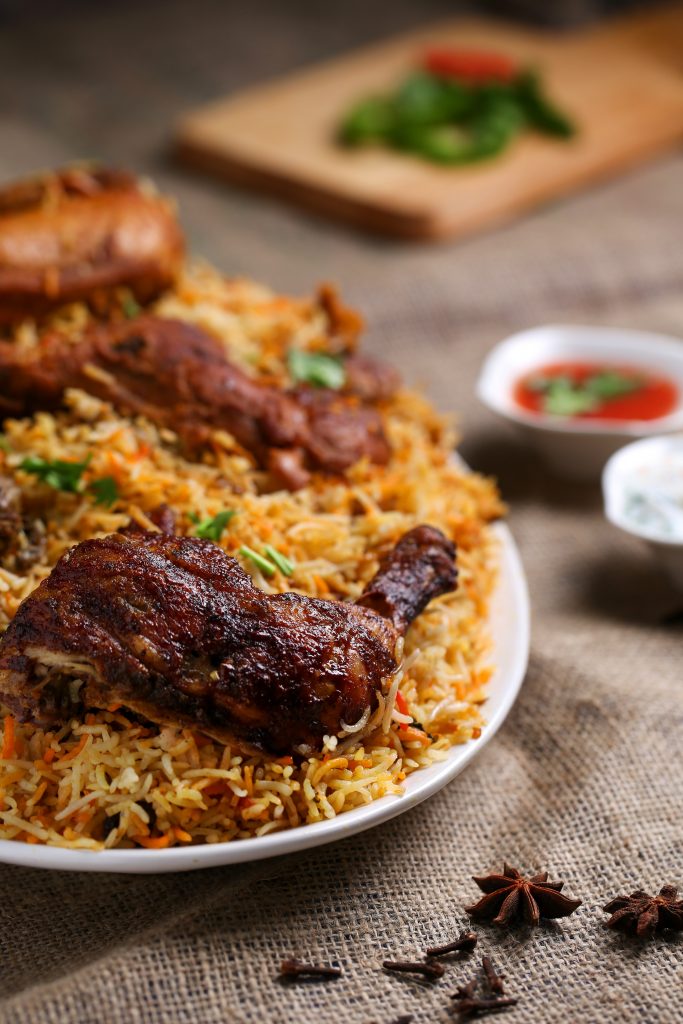 Elevate Attraction
If you want to make an impression with your food business in a short time, food photography can fulfill your demand. Polished images of foods can make wonders in the twinkling of an eye as they can produce an engaging effect in their mind. Advertising tantalizing photos of various dishes with menus, social media posts, banners enable you to reach your potential clients without them coming to your restaurant.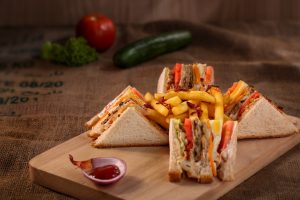 Conducive Content to Start your Marketing
If you want to flourish with your food business in the current age, there is no alternative to food photography. Text without an image will neither spice up the images nor scale up sales. Whether you are running a website or making a restaurant menu, incorporating food images is a must along with the text. This will not only successfully promote your business but also make your food business perform exceedingly well.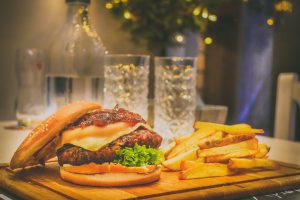 Why you Need Food Photo Editing?
Enables Eliminating Unwanted Portions: Despite all the precautions, many a time, food images contain redundant elements in the food images. They distract the viewers from the subject and also create haziness in the images. In this case, food image manipulation allows the photographer to iron out the undesired parts of the images and produce crispy and catchy images.
Allows Adjusting Exposure: Exposure issue is very common in photography including food photography. Photographers often end up shooting underexposed or overexposed photos which results in shoddy photographs. However, this issue can be resolved in post-production with the utilization of the latest image editing tools such as Adobe Photoshop, Adobe Illustrator, Adobe Lightroom, etc.
Enables Removing Dust and other Stains: Dust and blemishes can be visible after shooting foods that curb the aesthetic appeal of the photos. If you snap photos for commercial purposes and notice dust and spots in the images, your food photographs won't serve the purpose ultimately. With the help of the image manipulation technique, you can get your desired outcome.
Adding a Person or Object in the Image: After capturing a photograph, it may require to supplement the individual or prop to detail the food photographs. You may want to show a man holding a burger or a knife beside a cake to spice up the images. This will not only polish the exquisiteness of the food and also draw the attention of the people if snapped for commercial objective.
Adding Special Effects: Whether you are clicking food photos out of passion or for commercial reasons, special effects have a lot to beautify your food photographs. Sometimes, food may not look appealing and mouthwatering only with taking shots. Hence, you can add special effects like motion effects to make the visuals spectacular.
Hopefully, you have already been familiar with the benefits of food photography for your business. If you have a mammoth collection of food images for your restaurant or for your food company, do approach us for having top-notch image retouching service. Whether you want to use these images for your website, menu, social media post, banner, or poster, you can count on us as we are specialists in all sorts of photo retouching services to fulfill your demand. As we are highly experienced in this field, we understand the value of our clients and what they expect from us. We offer high-quality service at a competitive price. Apart from that, we also offer a high volume discount based on the quantity of the order. So, don't hold back and contact us as soon as possible to benefit yourself.