Deliberating to kick off your drone photography business? You are then in the right post as this write-up will provide you with some incredible ways to start a drone photography business in no time.
Drone photography is in tremendous demand nowadays due to the incredible purposes it serves. No matter whether it's a business advertisement, film production, or land survey, it's a cracking tool to nail your attempt.
For aerial photography, many people can take shots of greenery, the ocean, buildings, and other natural views sitting on a plane or a helicopter. But that doesn't allow them to inject professional touch in their photography as they don't have control over their aerial position.
On top of that, they can't fly on an airplane or chopper when they wish. This is where drone photography comes into play. So, if you are intending to initiate a drone photography business, you are on the right track.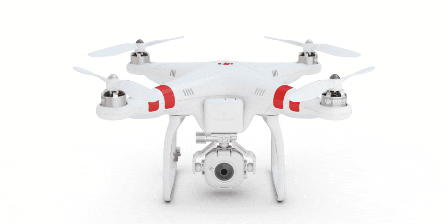 But you can't just kick-start a business just if you intend. You have to generate necessary ideas before you jump into the business. You have to know the ins and outs of a specific business and pick up certain things to ace your business. The same applies to starting a photography business whether it's an aerial photography business or any other kind of photography.
Starting a Drone Photography Business
So you want to start your own drone photography business? That's awesome! It's never been a better time to get into the drone industry. But don't just start taking client work without putting in some preparation first.
In this article, we will share with you 8 tips that you need to consider before starting a drone photography business.
1. Get to Know the Basics of Drone
You may be wondering why I need to learn about drones when my goal is to run drone photography for commercial purposes or business. Well, it's very crucial for anyone to have at least a basic idea of his/her business product.
So, when your business product is the drone, you have to have a great deal of knowledge about it. You have to know the essential components of drones.
Drones come with sophisticated designs and have some mind-blowing features. Out of them, some features exist in all drones. So, what are they? Let's check it out-
Gimbal is a device that lets the drone camera rotates along the axis as well as steadies the camera while the drone is in flight. When the drone is tilting or moving haphazardly, the gimbal prevents camera shake and helps in stabilization. If the camera tilts along with the drone, what will be output? It will be a complete mess, right?
The flight controller is the most essential component of drones as the brain is for human beings. It's just a circuit board containing electronic chips that monitor and regulate its movement and flight.
Flight controller differs in size and complexity just like the human brain. It comes with live streaming video, a long-lasting battery, and manual flight control.
We all are familiar with the term GPS due to the advent of smartphones. It allows us to determine the exact position of our smartphones. Just like a smartphone, a drone also has GPS functionality figuring out its own position. Once the position is determined, it's then relayed to the controller so that you know the whereabouts of your drone.
FPV or First Person View is a mesmerizing feature of a drone that basically relays live video footage from the onboard camera of the drone that you are flying. You will wear a pair of goggles and view your aircraft on your smartphone or tablet seemingly onboard piloting feeling. Without this feature, you had to watch your flying drone from the ground in the sky which wouldn't be eye-friendly.
You would also be clueless about the position of the drone while flying higher in the sky. With FPV, you can take some incredible mid-air shots.
Collision Avoidance is a key technology that comes with unmanned aerial vehicles. This feature of a drone can sense any kind of static or dynamic obstacle like building, tree, aerial ball, etc., and avoids crashes.
In order to avoid the collision, intuitive drone collision avoidance technology needs a picture of the drone's position relative to the static or dynamic obstacle.
In factories and warehouses, intelligent drone collision avoidance technology is utilized as an effective solution to the challenges caused by inspection, inventory, and logistics.
2. Certify yourself with Drone Flying License and Get the Insurance
Obtaining a license is the next step in starting a drone photography or aerial photography business with a drone. As your motive is to earn money, it's very crucial that you legalize your work.
License involves a test that you have to pass to become an official drone photographer. When it comes to insurance, it's not mandatory though but it helps out when any clash takes place as it will compensate you preventing your loss. So, earn the trust of your clients by getting licensed and insured.
3. Snap up the Necessary Gear
Drone photography isn't all about having a drone and camera. There are many other pieces of equipment you need to nail your drone photography. Even when it comes to the camera, you have to decide whether you want a built-in camera or an onboard camera as image quality matters in each case.
Apart from that, what else do you need? Let's take a look at the other essential gadgets you need to have at your disposal to run your aerial photography business-
Additional propellers in case any of the propellers get damaged mid-air
Propeller guards to protect the propeller from damage when in contact with anything like foliage
Extra batteries as drone battery dies within 10-25 minutes of flying
SD card so that the memory doesn't run out while shooting
LED lights for nighttime shooting
A landing pad for safe landing after the work is done
4. Pick up How to Fly
The core aspect of carrying out drone photography is to know how to operate it. You have to know the ins and outs of flying the drone. At the inception, it's fine if you start with a basic drone and as time progresses, you can switch to a more advanced drone.
So, put an effort to learn flying a drone from scratch and that will gradually lead you to master the art and take mesmerizing shots. How can you get started? Check it out underneath-
Read the manual to have an idea about everything related to a flying drone
Check camera settings each session to ensure you get top-notch drone shots
Configure speed and maneuver settings
Understand the concept of features like Smartphone feed, Smart mode, Tracking, and Geofence.
5. Get Familiar with Drone Laws
You want to run a drone industry on photography but are you aware of the drone laws? Yeah, you have to know the rules and regulations related to flying a drone. Obviously, the laws of flying a drone vary from country to country and so you have to know about the laws of the country you are residing in.
Now, you may be wondering in which cases drone laws can come into play. Well, laws can apply to the location, flight path, and types of images a drone can capture. So, if you know about the laws related to these factors, you can avoid paying fines.
Let's share some of the drone laws in America-
The drone must weigh less than 55 pounds
The drone can't be flown above 400 feet
And the drone must be visible in the sky
6. Figure out your Favorite Drone Genre by Experimentation
This is a very key point when it comes to the drone photographs career. When you are a newbie in the drone photography business, you don't know your favorite genre for shooting. So, there isn't any alternative to experimenting.
There are several drone photography genres including real estate, wedding, surveillance, and agriculture. Each of these genres requires a different set of drone photography skills and that's why you must know which genre/genres align with your passion.
Try to have at least 2 favorites and sharpen your skills in them. That will help you elevate your client base. After all, your business' success will bank on the volume of your clientele. Right? Hence, emphasize experimenting with as many genres as possible.
7. Practice Flying before Taking up Drone Photoshoot Gigs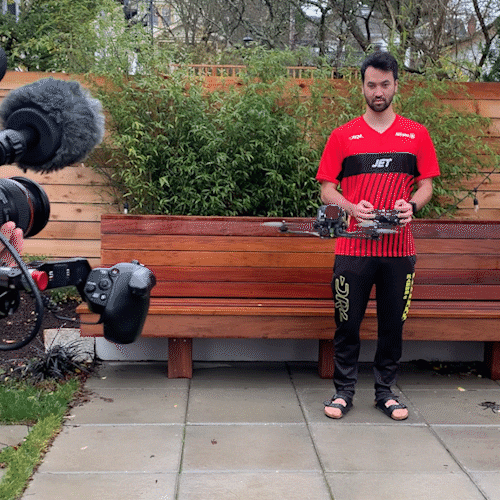 A drone is a pricey aircraft and you don't want it to crash due to lack of consciousness. On top of that, if you fumble while you are on assignment and the drone crashes, it will also tarnish your reputation.
Therefore, before you even start taking up gigs, practice flying your drone tons of time in an easily reachable range. What it will do is help you easily to get to the drone and take full control of it if any emergency arises. At the same time, you can also have a transparent idea about the flying pattern of the drone.
8. Don't Ignore Creating your Portfolio
You are involved with the drone photography business but if you don't have a drone photography portfolio, is it worth it? Absolutely, not!!! It's very pivotal that you have your business website where you should upload your drone photography masterpieces. You should also use plugins to create an image gallery and albums gripping your prospects.
Besides that, you must have business pages on all the social media channels where you have to post your drone shots. Only posting isn't sufficient rather you have to promote them to your target audience as well. After all, the more visibility your photography gets, the more leads as well as sales you can generate.
The Bottom Line
So, what are you awaiting? Gear up to kick-start your drone photography business. In the beginning, you may face some difficulty as a beginner. And it's normal because you don't have prior experience.
But once you get the hang of all the essentials of running the business, you are just a step away from nailing your business. And to facilitate your goal, our above tips will come in handy. So, without further ado, take steps and start your drone photography business. It's really worth investing in the business!!!