3D modeling is a part of graphic design. It is the process of developing a visual presentation of any object by manipulating polygons, edges, etc. The 3D artists create 3-dimensional models of both living bodies and inanimate objects availing specialized software. 3D model design is efficient for visualizing any product as pre-production. It will allow having an idea about the final products that are going to be produced in the factory. In this process, the design can be changed and optimized at any time. Once it was a tedious job to form a replica of any project. It was also costlier, time-consuming, and hard-to-edit as well, but 3D modeling has made the issues easier now.
Why 3D Modeling
3D modeling has a great variety of uses in various industries like films, animation, and gaming. It is also being used for architecture design, interior or exterior design. The medical industry is using to display human anatomy. Besides that 3D modeling is also used in product manufacturing industries like furniture, toys, machinery parts, etc. The great use of 3D models is to create any product before final production to show the clients. To get a hard copy of the 3D model, 3D printers are used. They result in the same designs as you create in your computer.
Benefits of 3D modeling
Before proceeding on a project, creating a 3D model and visual presentation of that project will favor you differently. 3D modeling process in the computer will produce a realistic, easy, and quick model of your project. Such a realistic product image will speak a thousand words. It will be better for product marketing and project approval. Such a powerful visual presentation will help entire team related to the project to get a forecast of the final project. It will make the whole work process smoother. The engineers can make a perfect structural measurement and show the clients the actual concept with more perfection.
The perfect 3D model will lessen rework and extra cost. It will increase productivity eliminating field interferences and the possibility of order changing or frequent optimization. A perfect pre-plan with the realistic 3D visual presentation will convince all the team members about what and how fantastic product they are going to produce. It will energize them.
3D Modeling software
3D modeling task is not a child's work, rather it requires strong professionalism with skills, efforts, time, perfect measurement, knowledge of physics and chemistry, dimension, and more. You must have patience and curiosity. Anyway, the most important thing is that you have to have skill in operating 3D software. You can experiment with more than one tool, but it is sure, you must be skilled at least one 3D modeling software.
Here we have created a list of different types of 3D modeling software actionable for both beginners and advanced 3D artists. Some of these are free and others are paid tools. If you are a novice, free 3D software is perfect for you to practice, but paid tools with a lot of features are the best for the professional 3D artists.
🔹 Autodesk Maya
🔹 3DS Max
🔹 Zbrush
🔹 Blender
🔹 SketchUp
🔹 Cinema 4D
🔹 Houdini
🔹 Tinkercad
🔹 OpenSCAD
🔹Autodesk Inventor
🔹Autodesk Mudbox

🔹 Autodesk Fusion 360
🔹 Solidworks
🔹 FreeCAD
🔹 Rhinoceros
🔹 FaceHuman
🔹 Substance Painter
🔹 Keyshot
🔹 Daz Studio
🔹 TurboCAD
🔹 Modo
🔹Sculptris
🔹 Vue

Know the basics—
The information we have discussed below are useful for the beginners as well as the advanced 3D artists. Going through the detail, you will get an overall concept of the 3D work process and its usages. So, let's dive into the details.
🔹 Beginning steps
If you are a beginner and want to be a successful 3D modeling professional, you should be familiar with a 3D software. Work with fewer tools to choose the best suit with you or contact the professionals near you to know the best one. When you will get the perfect 3D software for you, practice with it.
Most of the 3D program starts with making the basic 3D dimensions and simple shapes. Head over their documentation or tutorials as a guideline and practice accordingly. Also, you should work with geometries, sketches, 2D shapes, blocks, cubes, simple box, basic product model, and so on. All these basic work will make you skilled day by day.
In the case of the advanced learner, the working steps are a bit different. They can work with relatively hard objects. If you are an advanced 3D modeling artist, we recommend you to work with tough subjects and enrich your portfolio to show to the potential clients. Spend time, work in a team, try to complete a project within deadline, make it cost-effective, and find customers for a new project.
🔹 Know the interface & toolbar
It is essential to know the interface of the 3D software. You should know the toolbar and the position of each tool so that whenever you need, you can find the tool quickly and use it properly. The ability to knowing the tabs of tools and their functionality will be developed by times. The more you will use the tools and apply in your projects, the more you will be familiar with them.
The skilled 3D artist knows the interface and toolbar, and more importantly, they know how to use and when to use the tools. They can mix the work of multiple tools and create something new and professional.
🔹 File Types
It is necessary to know the file types of every visual element like image, video, and even audio. File types make a content able to be displayed how you want and wherever you like. Every content of every file types is not appropriate to be served the same purpose. In case of 3D modeling services, OBJ, FBX, 3DS file types are used more as they serve the professional sides more appropriately. Besides that, a lot of 3D file types like STL, IGES, COLLADA, STEP, VRML/X3D, etc. are popular and widely used. Different file types have different uses and advantages that you will learn as time will go. So, practice with various file types so that you can know their features and uses flexibility.
🔹 Design Environment
You are a skilled 3D artist, work well, but your software interface is not well decorated, rather mess out with various necessary and unnecessary tools and options. If it is, you are not a professional. Such a 3D artist works well, but less productive. So, to avoid it and to be a perfect 3D modeler, be decorative and arrange your interface perfectly so that you can work smoothly and perfectly with more productivity.
To decorate your tool's interface, try to pin your required tools above or left or right side. It will relieve you to search for tools when you are working and save time that results in more productivity. In the same way, organize the viewports. Creating a design environment differ from software to software. The basic matter is that you should put everything necessary in due order that will help work faster.
🔹 Gizmo
Learning how to use Gizmo is one of the most beginning steps of working with 3D software. It will allow you to move, scale, rotate, use deformers, and parametric primitives that will make your design work more flexible. It will provide you better control during transformation. You can get a quick way of loading parametric primitives and manipulate many sub-tools while operating other tools. To get full control to be expert 3D artist, you should familiar to Gizmo.
🔹 Sketches
To create something unique, sketching is an important step. For 3D modeling same thing, you may need. But if you want to create an object that exists and you know it, just take an image for reference and take tools to create your object. Apply drawing tools, constraints, dimension tools, various shapes, circles, arcs, polygons, texts, etc. to create what you want. All these helping tools will help you transforming anything from sketch to reality.
🔹 Dimensions and constraints
When you are familiar with sketching, you should study with dimensions and constraints. You know 3D refers to the image which has 3 dimensions. That means, an image which has the perception of depth. It must have length, width, and height. By the way, to be a skilled 3D artist, you must gather knowledge of 3D and how to create it using different tools of your software. Here is the use of Gizmo. After taking a rectangular shape, drag it above with Gizmo. You will get the height. A rectangular flat shape has length and width, but when you are dragging it up with Gizmo, you are getting the height that means now it has 3 dimensions. In the way, you will be able to create a 3D shape. Constraints are the angles or radius of the shapes. It plays a vital role to create different types of 3D shapes.
🔹 Extrudes, Revolves & Sweeps
You should know how to use Extrude. It transforms your 2D sketch into a 3D model. Using this tool, you can pull a 2D object straight up into the 3rd Dimension, we mean the transformation from 2D into a 3D object.
A revolve creates spherical and torus-like features. It takes a closed-loop in your sketch or 2D image and rotates the loop around a drawn line. It has many other tasks you can learn while working with a project.
The sweeps tool will help you to take a closed-loop image to drag or sweep it out along a path. By sweep tool, you can produce more complicated shapes and forms creating complicated curves. To work with a Sweep, you need two sketches.
🔹 Learn the uses of tools
A 3D software has hundreds of tools and options for efficient working to create different types of 3D models. As a 3D designer, you have to learn how to use the majority of them so that you can create whatever your client wants. Some basic tools like Spline, Offset, Fillet, Trim, Extend, Mirror, Rectangular Pattern, Circular Pattern, Project/Convert, Construction Lines, etc. are important to know. These tools will make you capable to create any type of 3D model and shape. So, to be a skilled 3D designer, learn these tools with priority.
🔹 Lofts
Another excellent 3D tool is the Loft that will allow you to create different curved shapes. To work with Loft tool, you need two or more objects, keep selected them and click on Loft. You will get the desired result automatically. You can work with different types of shapes at a time utilizing this tool. Lofts tool is used to create completed shapes and objects. It is a time saver and also an effective 3D tool.
🔹 Assemblies
In engineering, assemblies refer to the accumulation of different machinery parts and joint them together to form a complete machine. The same thing is meant in architecture. In the case of 3D modeling, the designers create different parts of an object and finally, they joint them together and create a complete object. This is called assemblies. It is same as engineering assembling of different machinery parts.
When the 3D artists work to make a bigger sized architecture or machinery, they create its parts firstly and later assemble them all. Creating objects partly is easier than working with assemblies.
🔹 Reference
Reference is no doubt important for creating 3D images. Most of the 3D artists may be a beginner or advanced, use reference during creating a model. The clients want models according to their references. So, to create the same as the clients' demand, the modeling artists use references and produce the same 3D models. Don't think, the advanced 3D modeler doesn't use references. Every artist uses that and it is the way to fulfilling clients' requirement.
🔹 Joints
The joint tool will make you capable to join multiple parts of the same model. The 3D artists create parts of a machinery or architecture model, and later they join all the parts together before rendering to get a full model. To do this function, they use different mate option such as Rigid/Fix Mate, Planar/Coincident Mate, Concentric/Cylindrical Mate, Tangent/Pin-Slot Mate, Ball Joint, Slider, Offset, etc. These options are used as a requirement. Sometimes, multiple mate option may be used to do advanced joint of the complicated models. By the way, the name of the mate options is not the same in all 3D software.
🔹 Movements & 3D animation
While creating any model, you may create some parts which are seemingly moving like any slider. Sliders are moving parts and its controller changes places. You have to create such a feeling that it seems moving. Again, according to the projects' and clients' demand, you have to do 3D animation, though not enormously, you should know how to animate any model using 3D model software. It will provide you more advantage and no project will be missed out from your hand. You can take every order from clients. This useful and supplementary skills will keep you ahead from your competitors.
🔹 Lighting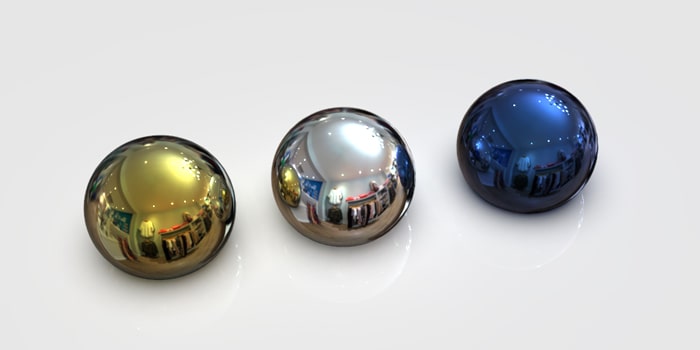 After a component is designed in 3D software, the 3D artists apply different types of lights to give the object a more realistic appearance. The uses of appropriate lighting enhance clarity and 3-dimensionality. If you don't apply light, the image will be shaded or rendered with default lighting that may not be according to the project's demand.
Different types of lights that emulate different types of real-life light sources. To get real-world lighting, you can apply spotlight or area light, directional light, point or Omni light, ambient, volume light, and the like just as your project requires. Appropriate lighting will make pop your design and so, it is essential to know how to apply to create great 3D models.
🔹 Rendering
It is a creative process that produces 3-dimensional image data like photography or cinematography. In a 3D modeling software, the artists create a lot of components part by part. They apply various effects, animation, textures, lights, etc. to create a realistic object, image or scene. But still, the image is not produced with full quality and even, all the parts are not joint and can be fragmented. This type of raw project file is not worth of use and view with full quality. And in the circumstances, 3D rendering comes. Rendering process produces a 3D object as a usable image. 3D rendering simulates all the 3D components together and creates a realistic 3D picture. Sometimes, rendering takes much time even in the fast computer depending on the number of elements you have used during creating the model.
Though creating 3D images and characters is a complicated process, but the skilled 3D artists do the job perfectly. As a beginner, if you spend enough time practicing, you can know detail about 3D modeling and its production process.