Price Starts From
Per Image
Get Big Discount
Contact us
We Can Deliver
2500+ images in 12 hours
Do you have loads of images with improper backgrounds? Take away the unfitting image backgrounds with the clipping path method. Applying this professional method, our pro and adept clipping path specialists avail of the pen tool and draw a path around the edge of the subject of an image to cut out the background. Depending on the appearance of images, we offer clipping path services under various categories including basic, simple, complex, medium, multiple, and super complex.
Our daily delivery capacity is 5000 images and the usual turnaround time is 12-24 hours.
My Art Director looked at several images and said that you guys did an AMAZING job on these. THANK YOU! :)"
Clipping Path Service Categories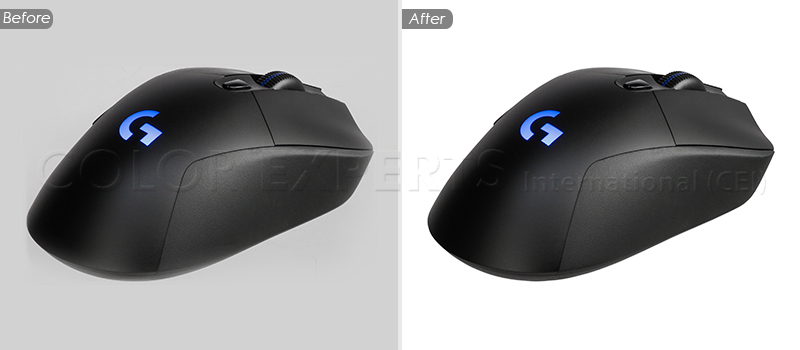 Start From - $0.49
Basic clipping path is the primary category. It generally requires a single path with mostly straight curves, since the image does not have any holes. This technique applied to round, rectangular, and small curved shaped product such as ball, mobile, plate, ring, egg, book, spoon etc.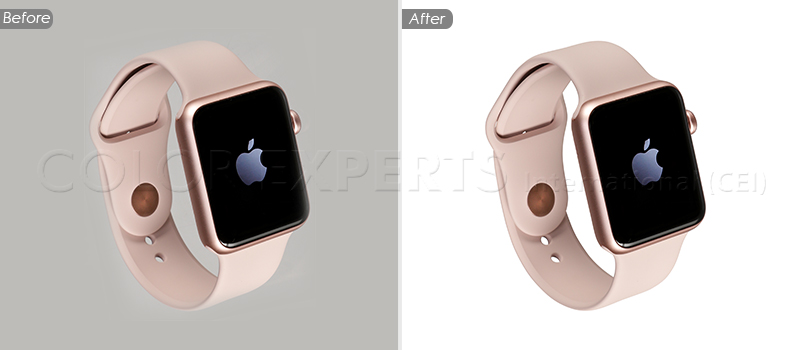 Start From - $0.99
Simple clipping path is applied to curved products with hole such as T-shirt, shoes, ring, watch, ear ring, chair, camera etc. In simple clipping path, the number of curves and anchor points of the path is greater than the basic clipping path.
---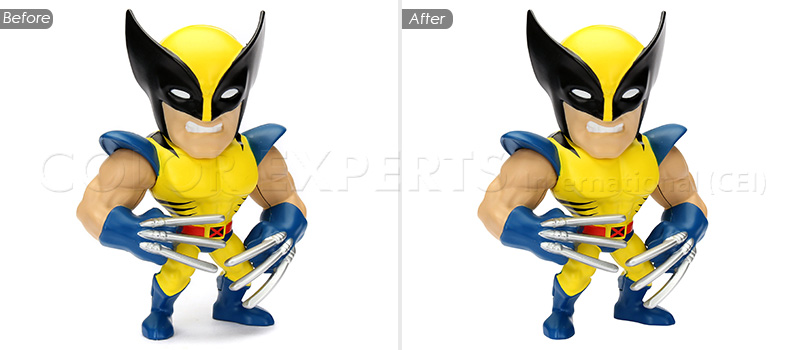 Start From - $3.99
Medium clipping path includes multiple holes and designs on images with multiple curves. The number of anchor points here is greater than the simple clipping path. These images may have few embedded transparency (holes). It is performed on bracelets, group shoes, group watch, motor parts, group rings, double shoes, group foods etc.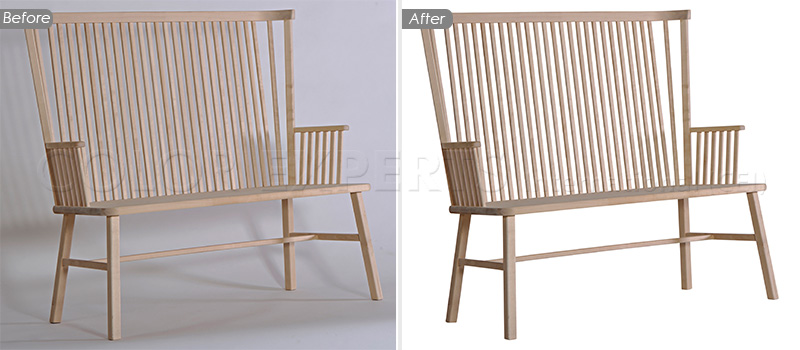 Start From - $3.99
Complex clipping path is applied to images of compound and complex shapes, designs or group photos, these products many holes/embedded transparency and many closed paths. It is applied to various products such as chain, group people, furniture, group bracelets, furry doll, jewelry, net, group images, cycle etc.
---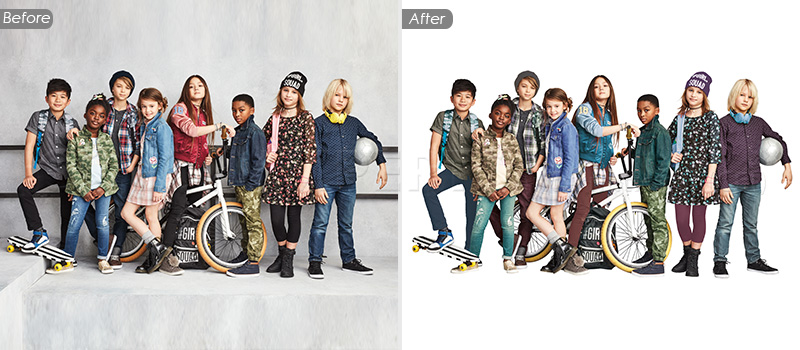 Start From - $3.99
Multiple clipping path service is the specialty of CEI. With this service, the client can change the individual component of an image in terms of enhancing or changing color level, multiple fillings, opacity, size, rotation, filters, effects, and more. Items or product images that require Multiple Clipping Path are GIF & Flash composite animation, fashion catalogs, e-commerce products, fashion catalog, web template, and more.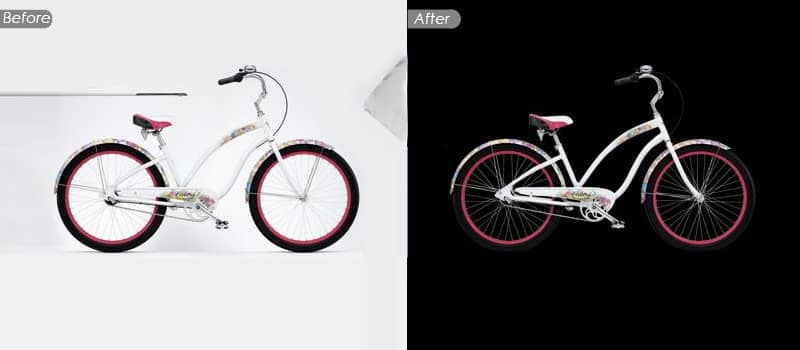 Start From - $7.99
Super Complex Clipping path is applied on a wide range of products with around double hole, complexity, fence, gate-like shape, vertical and horizontal zigzag design that requires a large number of paths and anchor points. For example- fence, multiple dolls, group photos with flying hair involve group or single decorative chain, group shot hair path, group bracelets, furry doll, gate of buildings, trees etc.
OUR POPULAR SERVICES
We target clients from various industries to cater to our premium services. With well-equipped production house, we have the capacity to deliver premium photo retouching services. We make use of the latest versions of image editing software and avail the cutting edge technology to render our services. Just skim through our services in vogue underneath.
---
What is Clipping path?
Clipping path is a technique of cutting out an object from a 2D image drawing a path over the edge of the object. Generally, the method is applied to remove the background from an image. Our deft photo editors make use of the pen tool from Adobe Photoshop to take away the incompatible background from an Image. We, however, also offer a clipping path as a service to cut out image background.
Categories of Clipping Path Service?
We have specific clipping path services called basic, simple, medium, complex, super complex object removing what is taking time differently due to the complexity of job demand. Our Categories defined by how many times will be taken for completing the requirement of background removing.
What sort of image quality clipping path service produces?
Quality! It just shows up top-notch and mind-blowing with perfect path drawing by our deft professionals.
Who needs clipping path service?
Anyone having plenty of images and needing to take away their backgrounds can take advantage of this service. But specifically, photographers, retailers, website owners, e-commerce store owners, prepress companies, post-production services agencies, graphic designers, photography professionals, advertising agencies, photoshop services companies & individuals, and online stores requiring unique and catchy images can make use of this photoshop clipping path services.
Why clipping path?
Among many creative design tools, the Pen tool is the most creative Photoshop tool for Graphic Designers. Clipping path service comes with a number of advantages. Check out the list below to know the utilities of the service.
- Unwanted background removal
- Remove or knockout background from image
- Creating transparency or transparent background
- Reproducing image with a fitting and elegant background
- Creating desired layers, even multiple layers by multiple selections
- Creating multi path & color correction
- Creation of vector line or outline with any type of fill color.
- Cutout or isolate desired image
- Change or use a customized background
- Save silhouette selection with the image for later use
- Photoshop Shadow Creation of Desired Image
- High-quality image output
- Reasonable Cost
- Fast and efficient services
- Easy to utilize
- Reliable services
Frequently Asked Questions(FAQ)
---
1
Can you provide clipping path service fast?
Ans: Yes, we provide clipping path service overnight for the basic type of product images.
2
Can I get rush clipping path service?
Ans: Yes, we offer rush clipping path or any other photo editing services. It is negotiable. Contact us.
3
Do you offer bulk clipping path?
And: Yes, you will get bulk clipping path service. We can edit 5000+ basic types of images.
4
What are the product images for the clipping path?
And: We provide clipping path for all types of eCommerce product images.
1
Is only clipping path enough for producing stunning photos?
Ans: No! The clipping path is a selection process of any portion of an image. After that, some other techniques are applied to make a product photo outstanding.
2
What software do you use of the clipping path?
Ans: We use the latest version of Adobe Photoshop for the quality clipping path.
3
Will I get manual editing?
Ans: Yes, we provide a 100% hand-drawn/manual clipping path service.
4
Can I get a clipping path service for the image of a transparent background or Png format?
Ans: Yes, we apply the clipping path on all image formats including transparent background, Jpg, or Png format.
5
What if I don't get a quality clipping path?
Ans: No worries! We have six steps QA personnel who ensure the best quality clipping path service. Yet if something unexpected happens related to quality issues, we revise and ensure high quality.