Any design including graphic design, web design, illustration, etc. is a creative work. It requires appropriate learning and practicing. You have to spend valuable and fruitful time to achieve the technique of creating overwhelming designs and artworks. To be a professional graphic design or illustration expert, you should learn from home or going to university and college for degree or recognition. A handsome bachelor or master's degree in design and artwork will boost up your career as a pro designer.
Different universities and colleges have picked up multiple books of many writers for setting their syllabus. Students are completing courses over the books. If you are one of those students or even a teacher and looking for true-to-design books that are in the academic syllabus of your institute, you can check out this comprehensive list of 50 graphic design books.
Author Name – Timothy Samara
Latest Edition – May 1, 2005
The use of grids makes a design pixel perfect. But some of the designers don't want to use a grid. They don't feel the necessity and importance of the grid. This book will teach you how to use the grid perfectly to produce stunning graphics. Going through the book, you can learn the basics of using grids, grids' type, grids arrangement, making a framework for composition, breaking the grid, grid-based design challenges, and more. To be an expert graphic designer, you can read the book.
Author Name – Alex W. White
Latest Edition – May 1, 2005
If you are a novice graphic designer, this book can help you. It will teach you the primary and fundamental things of design. You can know the chronicles of design. It will also provide you some concepts of design unity, space, typography, page architecture, and more. Designers will find elements of graphic design like define and uncover great images, words, ideas, use of scale, color & shedding, position to guide, and many more.
Author Name – Alina Wheeler
Latest Edition – Wiley; 3 edition (August 31, 2009)
This is an amazing book for creative designers who create corporate identities. If you read the book with a learning purpose, you will get it an inspiration and powerful toolkit. For the brand-building process, it can help the corporate companies providing a clear description of how the companies will combine strategy with the real world and situation. Corporate guys have accepted the book as a great reference book for communication art for the branding and marketing team.
Author Name – Mr. Paul Rand
Latest Edition – New Ed edition (September 11, 2000)
The book 'A designer's Art has a lot of essays and conversations that are full of design insight and though useful for the amateur graphic designers. It's a powerful book of learning the art of ad design, brand and corporate identities, design teaching, typography, etc. You can learn the story and art behind the world-famous logos. There are illustrations with examples of Rand's work- creative posters, book jackets, product advertising elements, corporate trademarks, packaging, interiors and the more. It is a book for the art design student, a proactive teacher, a professional graphic designer, and for others interested in creative design communication.
Author Name – Aaron James Draplin
Latest Edition – May 17, 2016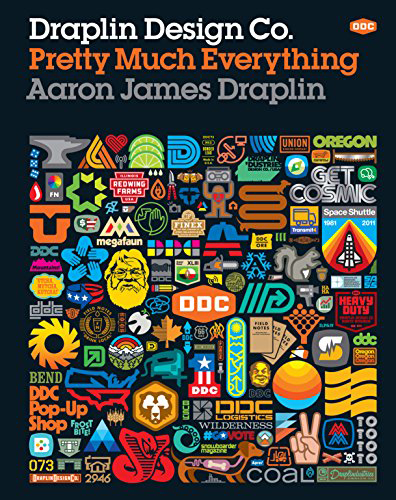 In the journey of becoming a professional designer, the inclusion of this boo can be a complete design package for the designers of the new generation. Here the writer has shared his own experience, experiment, and unique design thoughts and ideas. His humor, keen observation, valuable advice, hilarious commentary, etc. have made the book a masterpiece. You will get here the power of design, social media art, the concept of entrepreneurship, and DIY aesthetic steps to produce a successful design business and meaningful way of life. The book is rich with posters, record covers; logos design ideas and career surveys of work, case studies, inspiration, road stories, lists, maps, how-to, and advice about the process behind any design.
Author Name – Cees W. de Jong
Latest Edition – Taschen (August 1, 2009)
The book mainly offers the font and typefaces. If you head over the book, you will have the overview of various typefaces design and the use of the most beautiful examples of font in catalogs from the history of design and print publishing. It includes aesthetically very rich type specimens in italic, roman, narrow, broad, bold, and semi-bold, borders, ornaments, fonts, initial letters, characters, and decorations. It also offers the Victorian fonts, outstanding letters, lithography, inscription carvers, and calligraphers. There are a lot of works of many renowned typeface designers like Rudolf Koch, Eric Gill, Jan van Krimpen, Peter Behrens, Paul Renner, Jan Tschichold, William Caslon, Fritz Helmuth Ehmcke, A. M. Cassandre, Aldo Novarese, and Adrian Frutiger.
Author Name – Ellen Lupton
Latest Edition – April 16, 2004
If you practice design and face the basic challenge of organizing letter on a blank layer, this book is for you. You will also get the concept of using appropriate font, its sizes, letters, words, and paragraph here. The book will teach you how to align paragraphs, space, word order, and shapes. You can capture the whole typography knowledge, grid, text, and letter organization skills. Thinking with type book is easy to read and understand appropriate for the novice graphic designers.
Author Name – Peter Dawson
Latest Edition – Flexibound edition (September 3, 2019)
In this masterpiece, you will get rules of graphic design. Your concept of what you should do or shouldn't do will be clearer after reading it. It is rich with practical experiments presented with light-hearted fashion and making suitable for the child-designers who have just started to play with Photoshop and Illustrator. The writer's graphic design guidance will make you a heart-throb creative designer. The book covers the use of typography, layout, production, color, imagery, and creative thinking. The daily lesson of this piece will enhance your graphic design and photo editing skills.
Author Name – Julius Wiedemann
Latest Edition – October 1, 2010
The stationary design book is amazing for creating fabulous designs. Its elegant tips and tricks will teach you how to produce sophisticated letterheads, business cards, and envelops. Its hundreds of good ideas must enrich your business. You can generate wonderful corporate identities like logo, banner, poster, flyer, festoon, catalogs, brochure, billboards, etc. you will get 200 plus examples of the world-famous branding identities. There are design-related historical and technical essays by renowned graphic design experts. For stationery design inspiration, this book can be a great source. However, the book is available in English, French, and German languages.
Author Name – Steven DuPuis
Latest Edition – June 1, 2011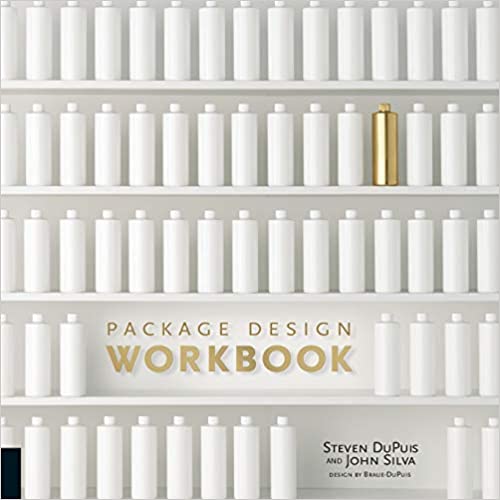 This extensive guide gives the designer a mind-blowing packaging that covers the difficulties of creating the design for the competitive graphic design markets in a dedicated and significant manner. PDW tends to all parts of the innovative procedure including picking a package format, hues and materials, last completes, and extraordinary contemplations. This book breaks the traditional ways of designing any unique things related to product packaging. This guide likewise offers contextual findings in the back portion of the book with the content concentrating on why explicit colors, formats, type, and what the subsequent impacts were on the customer and the customer.
Author Name – Donald A. Norman
Latest Edition – November 5, 2013
The Design of Everyday Things shows that great, usable design is not impossible. It's a fantastic book for amateur and expert graphic designers. If you want to be a great designer, grab it and work accordingly.
The principles are straightforward: make things obvious, abuse common connections that couple capacity and control, and utilize requirements.
The objective: direct the client easily to the correct activity on the right control at the ideal time. The book is an amazing introduction on how – and why – a few items fulfill the client's desire while others just baffle them.
Author Name – Adrian Shaughnessy
Latest Edition – 1 edition (September 8, 2005)
The book addresses the tensions of young graphic designers who need to procure a living by doing impressive work, and who need to abstain from turning out to be a soulless robot. Composed by a designer, it is full of practical knowledge, experiment, and experience. It is capable of offering advice and guidance as a mentor to young professionals to build up their career. By reading the book, you will get the concepts of managing the creative design process, the steps becoming successful design interpretation, generating creative ideas from a scratch, clear and concise guide of your asking and strategies for setting up a successful service-oriented studio, searching design jobs and working with clients. You will get here interviews from the professional designers that will push you to be a renowned designer.
Author Name – Johannes Itten
Latest Edition – N/A
In this book, the author discusses the two different ways of color understanding. He has analyzed subject feelings and objective color principles. His discussion is clear and easy to understand. The young graphic designers who face difficulty in using colors will get a perfect solution to color reproductions.
Author Name – Michael Johnson
Latest Edition – 1 edition (November 15, 2016)
It is a step by step visual guide of creating master designs for the brands and corporate houses. Going through the book, the designers can understand how to use contemporary brands' logos, posters, banner, web templates, etc. for gathering ideas and concepts. The book is enriched with case studies, usage of typography, a combination of design and language. You know branding, marketing, and advertisement is all for any development and this book helps the graphic designers to understand the branding items and create the branding materials perfectly making them business-oriented.
Author Name – Jens Müller 
Latest Edition – September 3, 2019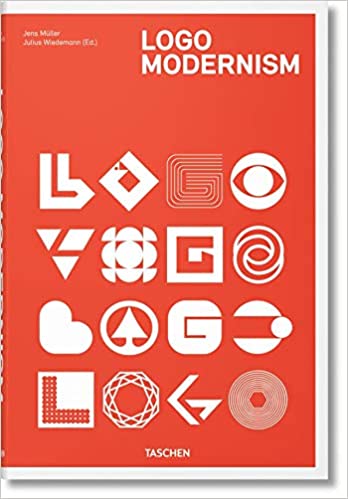 Logo modernism is a universal resource for the creative graphic designers, advertisers & marketers, corporate and branding specialists. The book is useful to anyone interested in social media design, cultural element design, brand, and corporate history, and the person who utilizes the power of image and form for business development. A creative graphic designer who creates a logo, banner, billboard, poster, and other corporate marketing and branding elements can feel the significance of this resource. Go through and be amazed at learning new trends of designs.
Author Name – David Airey
Latest Edition – 2 edition (August 18, 2014)
The book is decorated with case studies, tips & tricks, sketches and logos, insider stories, and practical experience sharing of getting jobs and completing overnight. It will enhance your creative arena by offering you logo design inspiration and ideas. The author has also included many references from the experienced and professional brand identity designers. Please, have a list of what you will get out of this book-
⚫️ Best practices for making a logo a complete brand identity
⚫️ Why a logo is more effective than other brand and corporate identity designs
⚫️ How to create your own iconic designs
⚫️ What skills set some logo designers above the rest
⚫️ 31 practical design tips for creating logos that last
Author Name – Robert Bringhurst
Latest Edition – Fourth edition (January 15, 2013)
It is an amazing book written by the great typographer and poet Robert Bringhurst. Here he has made the book outstanding brings his masterful style guide. The book contains practical knowledge, theoretical, and historical elements necessary for creative graphic designers. If you face difficulties with typography and font organization, then we recommend this book to read. It is really awesome.
Author Name – Sarah Hyndman
Latest Edition – May 1, 2016
Fonts have the power to create an impression among the users and readers. It can reveal the users' personalities. A nice presentation of font increases the trust confidence, and produce taste. Fonts' influential quality change emotions, imaginations, creativities, etc. It can trigger memories and provide multi-sensory experiences. However, the fonts in this guide can overpower the customers' mood. The author has brought his 20 year plus experiences together working with typography that is very much useful for the upcoming professional graphic masters.
Author Name – Simon Garfield
Latest Edition – September 26, 2011
The history of using the fonts is longer than Photoshop, but we hardly knew the name of the fonts until the computer fonts were invented and used. In this book, the designers will get various ideas and concepts for use fonts on street signs, buildings, movie posters, book covers, and products. You will further get to know the details about many well-know web fonts that you never know. It will broaden your outlook about the use of fonts and how you can illustrate your stunning designs.
Author Name – Catherine Holmes
Latest Edition – July 27, 2017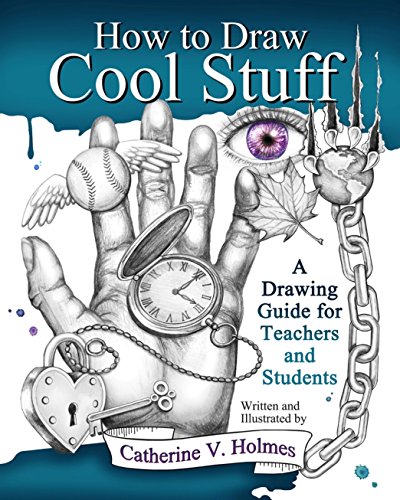 Do you want to be a drawing master? This drawing guide will teach you step-by-step illustrations. Its basic principles of illustration and drawing will give an easy guide to create any shape and complex drawing. You will get realistic exercises of drawing a shape, line, space, objects, etc. Its multi-dimensions practices will enhance your outlook as an artist. It will bring outside your artistic potential from inside and you must enjoy its cool stuff.
Author Name – Paul Woods
Latest Edition – March 12, 2019
The book will give you not only the design insight, rather you will get here the idea of how to provide great graphic design service utilizing a promising and proactive team. Its funny presentation will amuse you while reading and you will be inspired to do better work. If you are already bored working with graphic design projects, after going through the amazing guide, you will be energized. We are highly recommending you to read it and carry on your business profound joy and efficient way.
Author Name – Michael Bierut
Latest Edition – March 22, 2016
The author of the book "How to" is Michael Bierut, a most renowned graphic designer. In this book, he reveals his graphic design philosophy of 35+ years. The readers will get lessons on how to sell things, how to make things look better, how to make people laugh, cry, etc. You can learn how to start and finish a project, how to produce great works, image compositing with historic images, primary drawings, how to manage time and trouble, to be innovative, client management, and many more. It is a great book for graphic designer, artist, graphic design students, and anyone who love images, designs, and want to get new ideas. If you read the book, your creative mind will be inspired and enhanced widely.
Author Name – Andy Cooke
Latest Edition – April 10, 2018
Creative design will be fun if you read this amazing masterpiece. It will teach you graphic design for various industries. You will get insight to think, collaborate and break the traditional rules to go out of the box. You can learn how to work together with other creative professionals. You can gather knowledge of adapting with the professionals of renowned and giant companies. Your working experience will get extended from one sector to another sectors. Designing corporate identities, marketing, and advertising items will be more engaging and persuasive. A lot of practical experiments and projects will empower you to work more efficiently.
Author Name – Armin Vit
Latest Edition – 1 edition (July 1, 2009)
The book is a visual and educational manual significant for the most ordinarily referenced terms, milestone projects, and persuasive experts in the field of creative design. With in excess of 2,000 projects and in excess of 400 illustration sections, it gives a serious outline of the changed components that make up the visual depiction calling through an interesting arrangement of parts. Reading the guide, you will know to build up the language, terms, and ideas that rule what you do and how you do it. You can further know the format, typography, and printing terms. Visual communication book fills in as an exhaustive source of data and motivation by archiving and chronicling the extent of contemporary designs, originating from the middle of the 20th century to today.
Author Name – David Airey
Latest Edition – 1 edition (October 26, 2012)
In this book, the writer has described the situations that he experienced at the earlier stage of this own graphic design business. He collected questions coming from thousands of designers and tries to answer here. If you read the book, your logo design experience will be more amusing. What question you will get here are- How do I find new clients? How much should I charge for my design work? When should I say no to a client? How do I handle difficult clients? What should I be sure to include in my contracts? Not only that, but also you will get here many case studies, and advice generated from his own experience as well as those of such well-known design experts.
Author Name – Alan Fletcher
Latest Edition – 1st edition (August 20, 2001)
The Art of Looking Sideways is a fantastic book pregnant with numerous visual intelligence. It is an exploration of the graphic design and the relation of the eye, the hand, the brain, and the sere imagination. The author has written the book as an inexhaustible mine of anecdotes, learning quotations, persuasive images, curious facts, analysis, practical experiences, and useless information, oddities, serious science, jokes and memories, all concerned with the interplay between the verbal and the visual, and the limitless resources of the human mind.
Getting organized in 72 parts, this guide is introduced in a superbly imaginative arrangement of pages that are themselves excellent exhibitions of the expressive utilization of type, space, shading, and symbolism. This book doesn't only show exercises, however, it is full of intelligence and understanding gathered from everywhere throughout the world. Depicting himself as a visual expert, the writer Alan Fletcher has refined a lifetime of experience and reflection into a splendidly clever and supreme investigation of such subjects as observation, shading, design, dream, language, and letters in order, words, letters, thoughts, innovativeness, culture, style, feel, and worth.
Author Name – Radu Frasie
Latest Edition – July 17, 2017
One of the most influential books is the Graphic Design handbook amazing we have got ever. It will help you in making your work easy and saving your valuable time. Everything discussed here is not so garrulously, rather the author written the topics of the book are precisely, briefly, and well-organized. Anyway, what you are going to get out of this book are-
⚫️ Color Theory
⚫️ Color Psychology
⚫️ Shape Psychology
⚫️ Typography
⚫️ Branding
⚫️ Logo Design
⚫️ Charts with brochure folding options
⚫️ And a lot of tables with standard dimensions for flyers, brochures, papers, banners, etc.
Author Name – Adrian Shaughnessy
Latest Edition – October 21, 2009
This book provides students, amateur graphic designers, and experts the same manual for the difficulties of current design practices, experiments, trends, and thinking. It contains all that you need to know for success in the complex, ever-growing design industry. Set out in A-Z style and written in a reasonable, conversational, and keen way, the book gives advice on the central points and issues that face creative designers in their daily works. Adrian Shaughnessy, writer of the best–selling 'How to be a Graphic Designer Without Losing Your Soul', is himself an expert designer and carries an abundance of experience to this valuable and engaging book.
Author Name – Silja Bilz
Latest Edition – Revised edition (June 3, 2015)
IT is a comprehensive collection of practical resources significant for designers and print production. The designer will get here question-answer as daily work and fundamental all information for practicing. It is a manual for learning many sectors like social media, search engine marketing, mobile devices, graphic designs, production, typography, marketing, law, and more easily than other contemporary books of the same category. Complete with graphics and illustrations supplementing the texts, this updated edition is both a stimulating reference book for students and newcomers and a trusty companion for design and media professionals to use in their everyday work.
Author Name – Ellen Lupton
Latest Edition – 2 edition (July 14, 2015)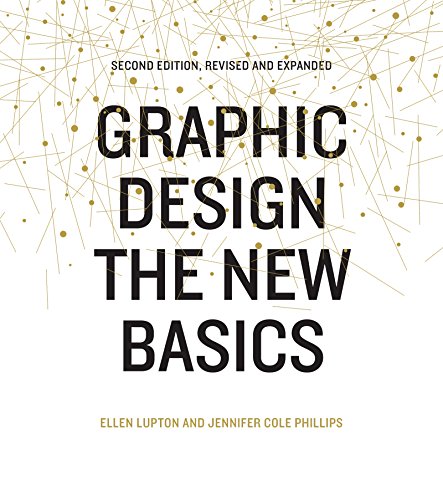 It is another best-selling book for creative graphic designers and photo editing service providers. The book provides information from the logo design to complex website design in Photoshop. It is an easy and impressive presentation of the subjects that make graphic design enjoyable to the students and professionals. They can learn from the book about two-dimensional designs, such as point, scale, layers, line, plane, hierarchy, and transparency. It also includes typography, modes of presentation, and design principles for the new students and professionals covering some other topics like grids and color arrangement.
Author Name – Steve Diller
Latest Edition – 1 edition (December 21, 2005)
This is a book of the out of the box. It is not like that of the conventional graphic design books, rather it will teach you how to set business and company, and how to run it successfully adapting with the most updated data and trends. Here the author discussed the meaningful and multi-dimensional customer experiences, customer services, questions, answers, arguments, strategies, observation, and analysis of the global markets, and many more. A passionate and ambitious reader will find outline here for product development, business modeling, making an innovative team, setting goals and achieving the ROI.
Author Name – Stephen J. Eskilson
Latest Edition – March 18, 2019
Graphic Design History is another influential book for creative graphic designers and artists. The book has delineated all including the history of graphic designs. It describes everything like politics, nationalism, economics, war, colonialism, and arts of graphic designers who work for web, multimedia, and emerging digital technologies. The book deeply investigates the latest trend of graphic design and photo editing.
Author Name – Josef Müller-Brockmann
Latest Edition – Bilingual edition (October 1, 1996)
Like many other powerful Photoshop tools, the grid system is a tremendously performing tool. The professional graphic designers use a grid system to maintain pixel-perfect shape and design models. This rigid framework helps the novice designer to keep their design on the right line regarding perspective. The grid system is well-known among print and web designers. However, this book offers detail about grid management. It has discussed the history of grid usages, the importance of using grids, examples, and more.
Author Name – John Berger
Latest Edition – 1 edition (December 1, 1990)
Ways of seeing are one of the most influential books on art. It is an eye-opener guide for designers and printing personnel. The book will show how you will change your mind regarding the design perspectives and it is needed for creating new and unique design ideas. You will get a different outlook and inspiration to see everything from a different angle.
Author Name – David Sherwin
Latest Edition – October 28, 2010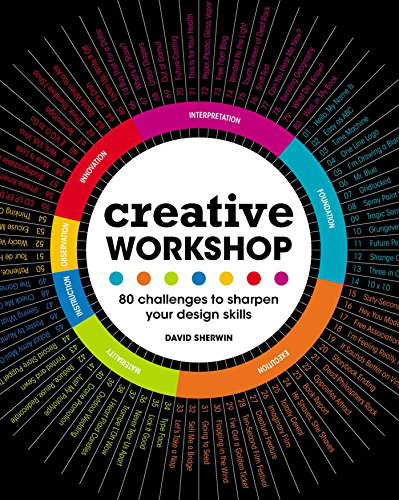 It is one of our favorite creative books. It contains 80 design challenges. If you can complete these challenges, you will get a sharpened and broadened outlook that must help you to adapt in many critical situations. You will get a capacity of finishing projects within a tight deadline with maximum creativity. After finishing all the practices out there, you can discover a new yourself and maximum professional skills will be learned within these 80 challenges. Its useful brainstorming techniques and in-depth knowledge will increase your innovation power. You will be energized to solve any tough design issues in more effective ways.
Author Name – Josef Albers
Latest Edition – Anniversary edition (June 28, 2013)
Josef Albers's Interaction of Color is a masterpiece in art and design education. The book is the most useful guide, handbook, and teaching aid for the artists, designers, instructors, and students. It contains the description and explanation of complex color theory and principles. The author has discussed here the principles of color relativity, temperature, and intensity, vibrating and vanishing boundaries; and the illusion of transparency and reversed grounds. From the first date of publishing, the book remains a pioneer as an essential resource up to today. The book is read in studios and the college & university classroom around the world.
Author Name – Jon Wozencraft
Latest Edition – May 15, 1989
It is one of the great books we have ever recommended to someone. It is an inspiring one for the young contemporary graphic designers. Its typography chapter will offer you a different insight that will increase the aesthetics of your creative design. The book has 474 illustrations with 101 in full color, 160 pages, cloth, and dust jacket. However, to the creative graphic designers, the book is no less than a design bible. If you are interested, buy one copy and read that out.
Author Name – David Crow
Latest Edition – October 11, 2006
Another great book is Left to Right. The book is not for young readers. It is for professionals and expert graphic designers. It actually will give you an idea of culture that shift from text to images. You can also know the transformation from modernism to postmodernism in the design and art sectors. At the first reading, you may not catch anything useful out of this book, but from your second reading, you will get the taste of the book. Again, we are saying that this book is not for ordinary readers. It demands your reading habit to read more than one time, and you require analytical power to understand its speeches.
Author Name – Steve Krug
Latest Edition – December 23, 2013
The book is loved and recommended by thousands of web designers and developers. It helps them to grab the principals of intuitive navigation and information design. Many universities and colleges recommend this book for its commonsensical, practical, and witty presentation of the subjects. The book is easy-to-read and full of entertaining ways of learning. Is has the power of improving the capabilities of the designers and developers. If you are a design lover or a book lover, you can read it for a different insight.
Author Name – Paul Sahre
Latest Edition – November 02, 2018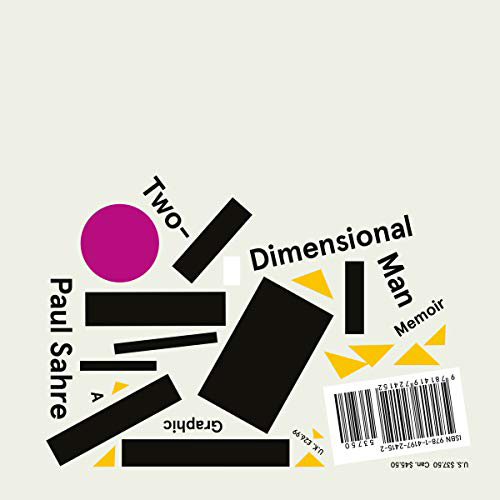 In this book, the author Paul Sahre has shared his experiences from 30 years of design career. The book is pretty much inspirational needed for the designers and people of the creative arts. The readers will get incidents to happen to the writer's life and his family. Those events are enough to teach young designers. The book analysis the typos, color choice, questions, answers, innovation, and how to dream big for a creative design company.
Author Name – Stefan Sagmeister 
Latest Edition – Updated edition (October 22, 2013)
'Things I have learned' is another great book for everyone- designer and non-designer. As a designer, you will get here writer's personal maxims into artwork, typography, billboards, magazines, and in public places where the marketer and advertisers have kept their footmarks. Out of this famous book, you find great inspirations, practical project experiences, design overviews, etc. All these things will energize you as a creative designer and you will gain the capability to produce stunning visual communications.
Author Name – Radim Malinic
Latest Edition – N/A
'Book of Ideas' is undoubtedly the best book on design and branding. Its wonderful content will inspire you a lot to get and create more new and unique ideas for every discipline of the design sector. The book is equally inspiring and useful for graphic design, web design, 3D modeling, and more. The book has a lot of materials on how to handle typical design-related scenarios with class and all these materials are from practical design experiments and experiences. The book is written with easy-to-read language and comprehensive to everybody.
Author Name – Gail Anderson 
Latest Edition – 01 edition (April 13, 2016)
It's a bible of key elements of good graphic designs. It discusses the fundamental design elements necessary for all levels of graphic designers. It contains technical points and encouraging materials that help the readers and designers to get and try out new ideas. You will have color, illusion, narrative, ornament, sit and humor, and simplicity in the presentation. All these things together have made the masterpiece instantly accessible and understandable to the designers. The professional techniques described in this book grab the readers' mind to learn new things and inspire to create stunning things.
Author Name – Victionary
Latest Edition – December 3, 2007
It explores new trends for digital graphics. The book guides the innovative graphic designers to play with the pixel-based aesthetics stepping out from the traditional design trends. The globally famous designers like Catalina Estrada, Genevieve Dionne, Melvin Galapon, Caroline Hwang, Steven Harrington, Johanna Lundberg, Miles Donovan, Stephanie Dotson, Peter Callesen, AJ Fosik, Richard Saja, Ian Wright and many more contribute a lot to serve you their distinct and diverse perspective on designs and styles. Its interviews and projects' history will inspire young designers much.
Author Name – Tim Leong
Latest Edition – July 16, 2013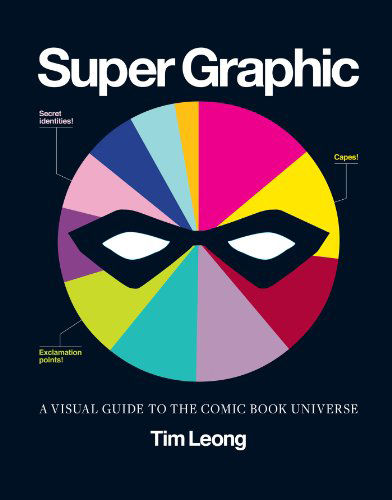 Do you love comics? Do you want to be a designer for creating comic heroes and books? Then this Super Graphic book is for you. The book will guide you on how to create comic heroes, villains, characters, environments, particles, etc. You will find here lots of characters, settings, moments, and equipment necessary for creating a comic world. To be a professional comic artist, should try out this book passionately.
Author Name – various
Latest Edition – (2014)
As a graphic designer, if you struggle to get and use the world's best fonts and typefaces, this excellent book is for you. It will guide you on how to use fonts appropriately as per your designs' purpose and perspective. You know how it is important to use perfect fonts that go with your design's mood. A font can increase the depth and gravity of your design and again if you can make the design comic and cheap. So, try to have the book, and read it out for the fundamentals of using fonts.
Author Name – Robin Williams
Latest Edition – 4 edition (November 20, 2014)
The writer of this book is Robin Williams who has introduced here the fundamental rules of creating great designs. The readers get a straightforward and light-hearted design style in this book. The book helps to make an ordinary design outstanding and professional. It provides practical design advice, fundamentals of typography, quizzes and exercises, projects for your try, examples that inspire creativity, etc. No matter what tools or OS you are using, you will have the inspiration to run design projects with confidence.
However, have a look at what you are going to get out of this book-
⚫️ How to combine typefaces for maximum effect
⚫️ How to see and think like a professional designer
⚫️ The four principles of design
⚫️ How to design with color
⚫️ How to design with type
⚫️ Specific tips on designing newsletters, brochures, flyers, and other projects
Author Name – Beryl McAlhone
Latest Edition – Updated edition (March 7, 2016)
After publishing, the book became the most influential book in graphic design containing design ideas, entertaining design techniques, and witty thoughts. It covers discussions, interviews of the famous graphic designers, projects, inspirational examples, new design techniques, and more. Here you will have a question and answer session, guideline from the legendary designers, working methods, unique design and thought process, the inspiration behind the master arts, and many more. The book is readers friendly, written in easy language, and a useful resource that triggers ideas.
Author Name – Thomas Lockwood
Latest Edition – 1 edition (February 16, 2010)

Design Thinking is one of the best books in Amazons. It is so much useful for creative graphic designers and businesses. The book explores the design thoughts, points of view, design perspectives, techniques & methods, and more of the international legendary design leaders. As its name, the book covers thinking methods, service design, brand building, and customer experiences. This book has thousands of testimonials from the readers and professionals. Such a thoughtful and concept making pioneering design book is outstanding for the young and novice graphic designers and photo editing experts.
Author Name – Sarah Urist Green
Latest Edition – Penguin Books (April 14, 2020)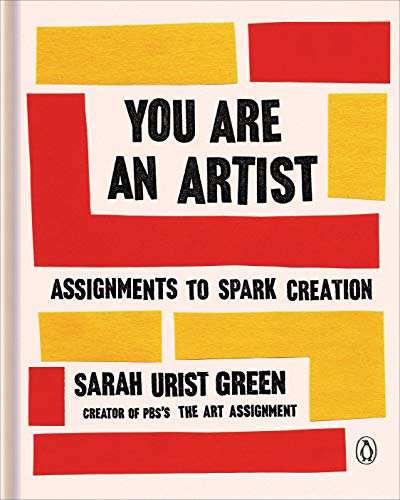 This is one of the best-selling books in Amazon having 50 assignments, concepts, and techniques that will help you to broaden your graphic design arena. The book can be your best friend for its advice of drawing anything, stretch a canvas, mix a paint color, and more. Though the book contains the elements for the painters, still the graphic designers can have a lot of color concepts and unique design ideas with Photoshop. This book is for anyone who loves to work in Photoshop to make art, regardless of experience level. It is full of insights, tips and tricks, techniques, and inspiration from art history, this book opens up the processes and practices of artists and designers
However, the above collection of books is a mixture of the art book, painting book, and digital graphic design book. Don't worry, whatever was once in manual and hand paint, now those are in the digital platform. Graphic design in Photoshop and Illustrator is the latest and top of the line digital inclusion in the marketing and advertising industry.
The books are too much beneficial the digital artists. The students of graphic design from different colleges and universities will get the above-discussed books in their syllabus. Instead of hard-book, they can buy digital books and if you are comfortable with a hard-cover book, you can order for that. This collection of books will be assistive for you to find the book that you need.