Knowledge is like an ocean; the more you dive, the more you get to learn. In this age of the internet, various sources exist for us to notch up knowledge such as online articles, blogs, forums, visual posts, etc. Even though these mediums offer a fantastic opportunity to acquire knowledge, books are the supreme resources for attaining knowledge. In the case of photography, one may think photography is all about buying a camera and taking a few snaps. But in reality, that's not the case as photography is an art that requires knowledge and practice both. You can definitely go out and learn photography by undergoing trial and error. Aside from that, you can also go through books on photography to learn from the experts, thereby enabling you to become a top-notch photographer.
Photography books, predominantly, come in 2 different forms. One as instructions to let you know about the skills and techniques of becoming a crack photographer. These books will teach you from the scratch about the concept of photography whether it is about lighting, location, focus, negative space, etc. The other type of books contains the collection of the best photographs snapped by the successful photographers and these books impart you how they captured those photographs. The majority of photography experts believe that reading books is one of the quickest ways to master the art of photography.
Let's take a look at some of the best photography books!
1. Understanding Exposure
An excellent book was written by Bryan Peterson deals with the fundamentals of photography. This is a gem for both newbies and deft photographers as it allows both to enrich their photography knowledge. Whether it is composition, depth of field, aperture, ISO, or shutter speed, the book is a perfect choice to have in the collection. On top of that, the book has been ranked no.1 on Amazon's bestseller for photography reference books.
2. Complete Digital Photography
This book is a magnificent guide in the world of digital photography by Ben Long. It will assist you to learn about the functions as well as the characteristics of camera and how you can pick the right camera for you. The book will teach you about the step-by-step tutorials for perfecting the process of capturing, output, workflow, and many more. By reading this book, you can learn about image adjustment, composition, lighting, complex masking, etc.
3. Better Photo Basics
If you are a beginner in the world of photography, this book by Jim Miotke will be a great tool for you. The book contains all the basic concepts of photography such as how to approach taking high-quality photographs, how to set up, and some other essential tips which will come handy for the amateurs. The book is devoid of complex technical elucidations, unlike some other books on photography. Whatever age you may belong to, you can obtain knowledge about photography from this book to apply in your cell phone or DSLR photography.
4. Langford's Basic Photography-The Guide for Serious Photographers
Michael, Langford, Anna Fox, and Richard Sawdon Smith, authored the book targeting students, beginners as well as advanced users. The book has been updated, rearranged, and modernized in the latest 10th edition to satisfy the 21st-century audience. The authors intend to teach you the fundamentals of photography with the amalgamation of practical and scholarly information.
5. The Digital Photography Book- Part-1
This book is a perfect choice for newbies. It offers more than 200 photographic tricks of the trade. This book is a peach as it will enable you to learn how to take professional, sharp, and flawless shots. The language is so facile in the book that the beginners will find it a cakewalk to read and comprehend. The concept of lighting and focus has been clarified gloriously by the author Scott Kelby. The book is an award-receiving and also one of the best-selling photography books ever. Each and every page of the book covers a single concept which lets your photography superior. It doesn't deal with theory rather talks about practical aspects such as settings, push-button, etc.
6. Extraordinary Everyday Photography
This book focuses on capturing new-angled photographs from the same place. This book by Brenda Tharp and Jed Manwaring deals with the composition, color adjustment, lighting, and different approaches of taking shots retaining maximum quality. The book urges that technicality is not the utmost important thing rather viewing things from different perspectives to spice up photography carries more weight. The initial point of the book is that you don't have to travel to distant places to capture mind-blowing photographs rather you can do it from anywhere just by scratching the surface.
7. Digital Photography Complete Course
This book is written by David Taylor focusing to unveil the secrets concealed inside your digital camera. It contains 360 pages covering lessons on taking landscape and action shots. The book will also instruct you about the image retouching techniques of digital images on the computer. The author of the book claims that you can be a master of photography by reading this book within 20 weeks.
8. Digital Photography- A Basic Manual
Many photography books are littered with pointless information which doesn't benefit the readers. But this book solely targets novice photographers to impart them the fundamentals of digital photography. It will not only teach you about the basic concepts of taking breathtaking shots but also introduce with the image manipulation techniques, file storage, and printing digital photos. Written by Henry Horenstein, the book covers both digital and film photography such as exposure control, shutter speed, and also digital-specific information like file storage, printing methods, image editing, etc.
9. The Beginner's Photography Guide
This is a conducive book for the newbies. They can benefit from this book profusely as it deals with the camera functions, camera settings, the techniques you should employ to attain expertise in this art such as exposure, aperture, and shutter speed. Christ Gatcum, the author of the book also threw light on color composition, natural lighting, frame, etc. by breaking them into various steps. Moreover, the latest version of the book was published in 2016, thereby containing all the up-to-date technological information.
10. How to Photograph Absolutely Everything
A professional photographer, Tom Ang targeted both the beginners and seasoned photographers. His points in the book will not only quench the thirst of the amateurs but also gratify the professional and experienced photographers. He made this book informative with full of conducive tips related to taking elegant shots in different situations. The book is a gem to go through in order to enhance photography skills.
11. The Art of Photography (2nd Edition): A Personal Approach to Artistic Expression
This book is a cracking one for those who possess the photography knowhow but struggling to take smashing shots. The book was updated in 2010 to include digital photography. Bruce Barnbaum authored the book with a view to eliminating the perception of taking 100 shots and getting one quality image. The approach should be comprehending the process of photography and getting quality images in fewer shots. The writer, Barnbaum produced how-to techniques for both traditional and digital approaches. If you are looking for a photography book which is facile, comprehensible as well as detailed, this book is an ideal choice. In fact, if you have love and passion for photography, this is a must-have book for you.
12. Studio Anywhere
A Photographer's Guide to Shooting in Unconventional Locations: If you photoshoot in a studio, you are immensely in control of your photography. You can set up your own studio lighting, create a favorable ambiance, and take glorious shots. But when you are snapping in different locations, photography gets very challenging. This is where this book will come into play. No matter whether you intend to shoot a promo shoot, test shoot or even a corporate portrait of a CEO, this book by Nick Fancher will come in handy to shoot striking photos.
13. Master Lighting Guide for Portrait Photographers
If you are an intermediate or advanced photographer, this book will be handy for you. The book predominantly deals with the studio portrait lighting and the author Christopher Grey discussed how marginal tweak in lighting impacts the look and texture of the portraits. The book offers a detailed walkthrough on portrait lighting from scratch. Any studio photographer having slight experience in portrait photography will find the book resourceful.
14. Mastering Aperture, Shutter Speed, ISO, and Exposure
Aperture, shutter speed, ISO, exposure-these are photographic terms that a photographer regardless of his level must apprehend holistically. Without having a proper understanding of these terms, a photographer can't shoot quality photographs. Al judge, the writer of the book clarified these basic concepts of photography including their functions in a facile and accessible fashion to let you shooting arresting photos. He highlighted every photographic term with bold caps in order that you can refresh your memory. In a word, the book is a worthy one to purchase.
15. Best Business Practices for Photographers
This book by John Harrington is basically meant for commercial photographers as the title of the book portrays. It renders exactly what it pledges. This book is a comprehensive guide to flourish in the photography business let it be hiring employees, generating profit, negotiating contracts as well as licenses, and many more. Even though quite a few parts of this book were written distinctively for Americans, the book contains sufficient conducive information for the non-Americans as well.
16. 1001 Photographs: You Must See Before You Die
This is an extraordinary book Paul Lowe in terms of having a collection of some of the iconic photographs of the last couple of centuries. You can get familiar with some of the celebrated photographers starting from Henri Cartier-Bresson to Annie Leibovitz; Ansel Adams to Helmut Newton. The book contains some of the noteworthy and greatest images from 1826 to Donald Trump's shot of 2016 election. No matter whether you are a photography nerd looking to expand your knowledge or a novice looking for a comprehensive guide, this book is a perfect one for you.
17. Chasing Light
This is a phenomenal volume with a collection of spectacular locations including deserts, forests, ice, glaciers, canyons, rivers, mountains, volcanoes, etc. Swiss by nationality, Stephen Forster is a cracking photographer who conducts his own photo academy and spends six months a year traveling the world. His style portrays unique and mind-blowing photos. Forster was one of the first photographers to use sophisticated quadcopter drones to add fresh and new perspectives to his photos. This book presents the photographer's "greatest hits" to date: everything from rare rainstorms in the world's driest desert and the Northern Lights shimmering through icebergs, to engaging shots of the Rocky Mountains.
18. Night Photography and Light Painting: Finding your Way in the Dark
Night photography portrays a different and stellar view of the world. It is a challenging task but at the same time a pleasing job. An authority on night photography, Lance Keimig elaborated on the tactics of night photography in this book. Whether it is landscape night photography or urban exploration photography, the book is a fitting guide for night photography. The book contains instructive information light painting as well. On top of that, the new edition of the book presents various strategies of taking night shots illustrated with crisp and splendid images.
19. Photoshop for Photographers: Training for Photographers to Master Digital Photography and Photo Editing
Only shooting a photograph is just a half job done in digital photography. Once you click a photograph, it is highly likely that the photo will contain flaws. Before you produce your photograph, you have to retouch it to spice up the image. This book by John Slavio acts as a tutorial for Adobe Photoshop imparting the photographers how they can edit the photos and polish their qualities. In this regard, photo editing services are one of the most important parts of exploring image creativity.
20. The Creative Digital Darkroom
Unlike most of the digital photography books, this book instructs you how to create, manipulate, and output images. This is one of the fewest books taking you beyond digital photography tips. The book's authors Katrin Eismann and Sean Duggan offer some commendable high-profile works which are bound to entice you. It is an ideal book for intermediate and advanced level photographers, artists, and instructors looking for crystal clear and abridged information on making their photographs shine. The language of the book is so aesthetic that it will engage the professionals.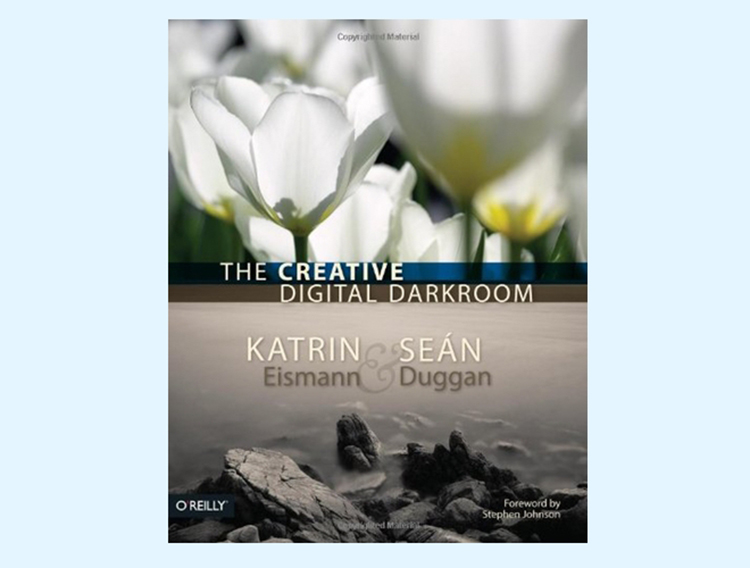 21. The Digital Photography Handbook- An Illustrated Step by Step Guide
If you are looking to buy a new camera or shoot top-notch photographs, this book will come in handy for you. Doug Harman, the author of the book dilated upon the way you can avail the advantages your camera has to render. You will be able to learn about photo enhancement to get professional results in your photography. It provides you an insight into photo composition, depth of field, and photographing various subjects with various techniques. The book discusses the image printing method, portfolio development, and mastering the rules of copyright as well.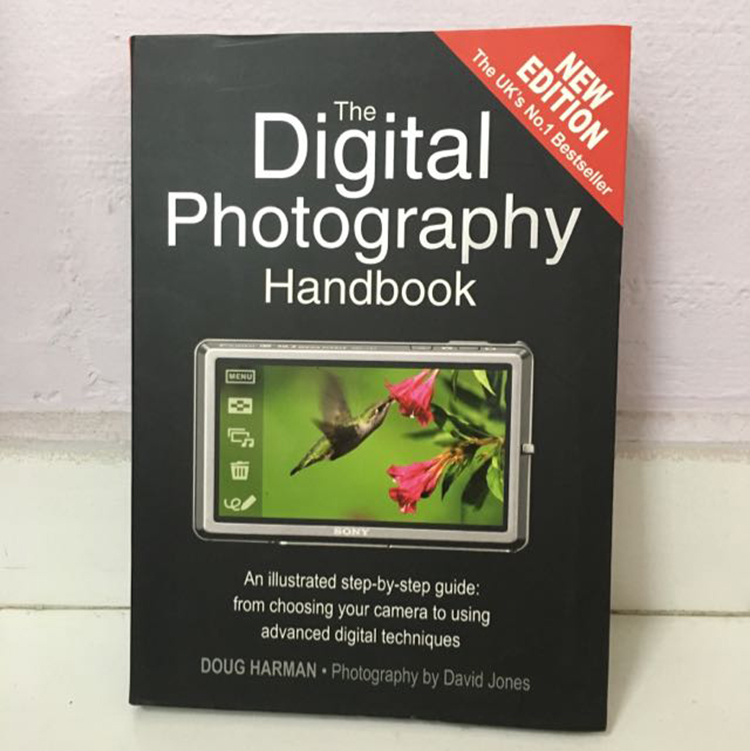 22. The Lens- A Practical Guide for the Creative Photographer
Which one is the right lens for your camera? This is a question that bothers even a seasoned and discerning photographer. This book is a perfect choice for you to enrich your knowledge on the camera lens. The book is not going to put forth a catalog of lenses as it's impossible to keep you updated with the latest models of lenses. In fact, the author N.K. Guy talked about the points so that you can make a nifty purchasing decision. The book will assist you to have an ample collection of lenses to suit your requirements.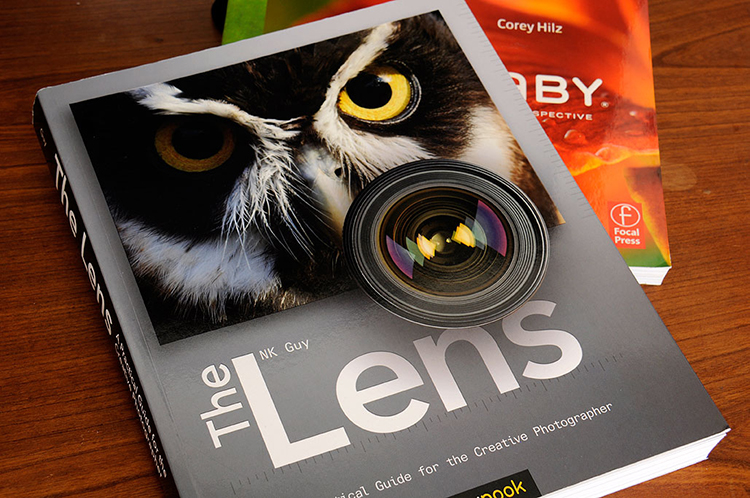 23. The Photographer's Story-The Art of Visual Narrative
Photography is such a craft that most people if not all cherish passion and love. Some like taking selfies while others like humanitarian, expressive, or collaborative photography. Out of various fields of photography, narrative is one type of photography in which many people take an interest to create a fathomable photo story. Michael Freeman has incorporated some useful information about his own work and other photographers' work concerning retouching and shooting of classic photos to give you a heap of an idea about photography. This will let you unlock the potential of your camera.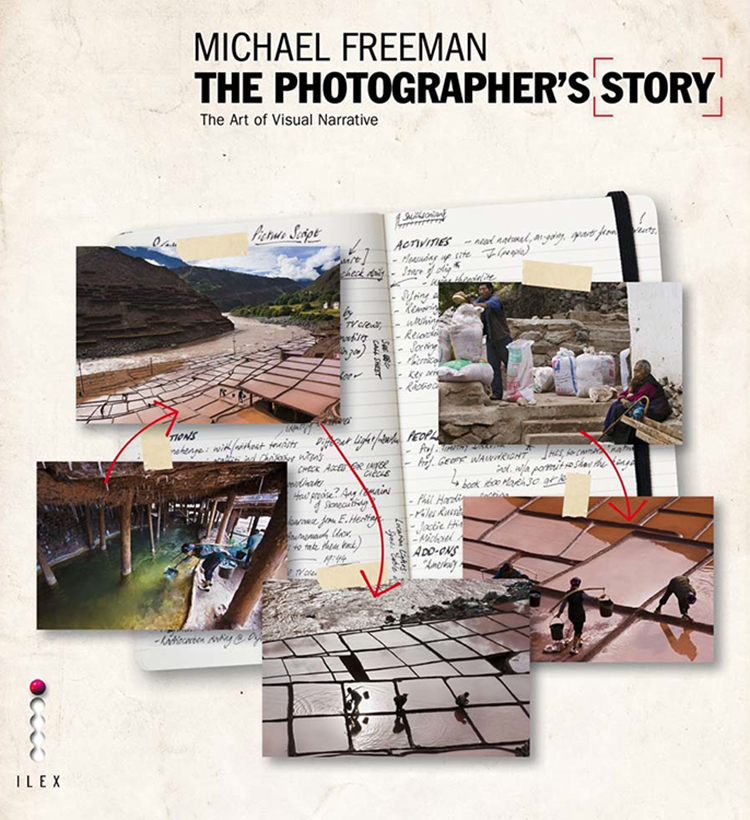 24. Collins Complete Photography Course
This book by John Garrett throws step-by-step light on exposure, aperture, light, lenses, filters, color as well as black and white image enhancement. This one is a special book as you can have this book like your teacher and companion. This is a must-have book as it covers everything of photography, from fundamental composition to the latest digital darkroom techniques. This is a book that you can utilize at will to polish your photography techniques.
25. Understanding Flash Photography-How to Shoot Great Photographs Using Electronic Flash
This book will teach you how to take advantage of a camera's flash to output a sharp and superior image. When there is a deficit of natural light or natural light is not present at all, the camera's flash will come into play. This book predominantly picks up from where the author, Bryan Peterson's last title "Understanding Exposure" left off. This book will not only educate you about automatic flash but also about manual flash.
Some Additional Photography Books Recommended For You
To Conclude
Hopefully, this article on photography books will aid you amply to enrich your knowledge on photography as well as photo editing. All the books listed above are smash hit books as photography nerds always show passion for these books. If you are a photography buff or even any pro photo artist, you should read these books to sharpen photo editing skills. They will guide you not only to build a photography career but also to make yourself a deft photographer.