Photo & Video Editing:
What software we use?
Color Experts International, Inc. is a professional bulk image editing and retouching service provider featuring with a lot of sophisticated image manipulation services, such as clipping path, background removing, image masking, color correction, image retouching, eCommerce product photo cropping and resizing, ghost mannequin service, raster to vector conversion services, etc. Other premium services that we offer are video editing, animation, motion graphics, 3D product modeling, and many more.

Over the last 30 years, Color Experts provides services to its hundreds of existing and new customers by the most recent technologies. To produce the topmost quality image files, we have been utilizing all the necessary photo editing and retouching tools and gears. We never compromise with low quality work and so, we always use the latest version of software. However, have a look at what software the designers of CEI use at the production house.
Adobe Photoshop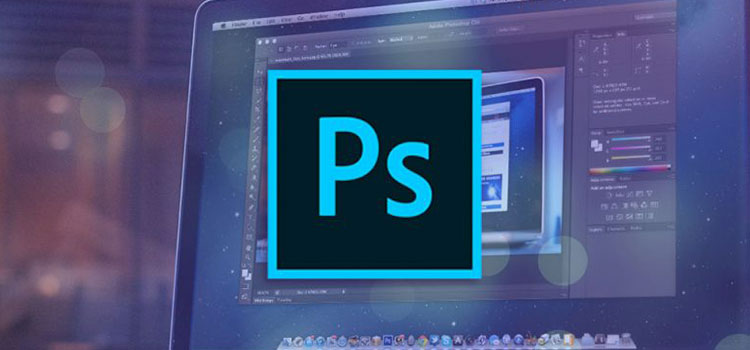 As a graphic design and photo editing company, we cannot think without Photoshop. Adobe's product Photoshop is the industry-standard tool for photo editing and retouching. It has been developed over the years and in every update, new tools, options, filters, and plug-ins are introduced to perform high-end photo modification. Adobe Photoshop is a paid image editing software and most of the companies and home-based freelancers use it to work for their clients. For creative graphic design, Photoshop is unparalleled to other contemporary image manipulation software. However, we are providing image editing, retouching, cropping, resizing and all other services to our worldwide customers utilizing Photoshop.
Adobe Illustrator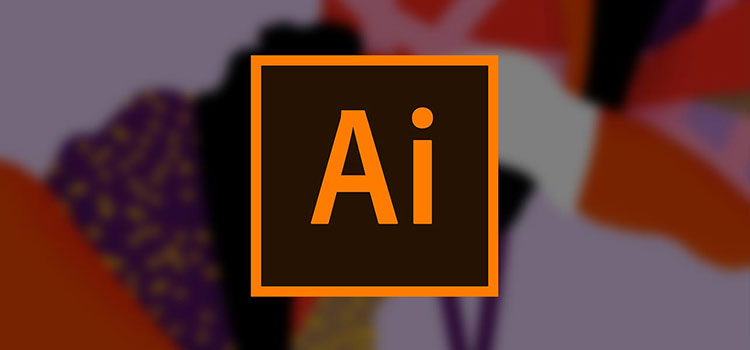 To create new graphics, Illustrator comes first. We, at our production house, use Illustrator for raster to vector conversion service. Our experienced creative graphic designers use Illustrator for creating corporate identities such as logo, banner, flyer, festoon, product brochure, catalog, billboard banner, web template, motion graphic elements, and many other creative works. We further use Illustrator for creating 2D images for animation. For 2D floor plan drawing, map creating, product usage manual making, product outlining and line drawing, etc. we are leveraging this creative tool efficiently. Adobe Illustrator is used best for producing print materials.
Adobe Lightroom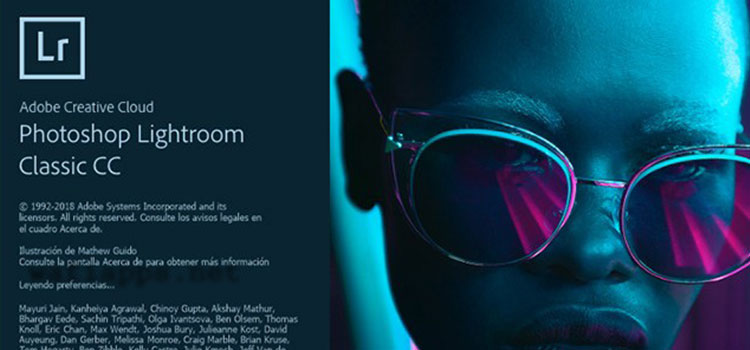 The name "Lightroom" is itself refers to its function and we use the software for correcting image light and color. According to the demand of the clients, we use Lightroom for image culling. To change image exposure, shadow correction, black and white color modification, tit correction, etc. our designers use it. Though all these works are possible to perform in Photoshop, for a quick result, our photo editing experts utilize Adobe Photoshop Lightroom. The best use of this tool is to correct image exposure. A dull and damn color old image can easily be updated using the various slides of Lightroom. Red-eye corrections, lens corrections, making black and white images are some of Lightroom's featured work. Photographers like Lightroom for its capability of producing a quick result. Anyway, to reduce time consumption, very often we use Lightroom at our production house.
Adobe Aftereffects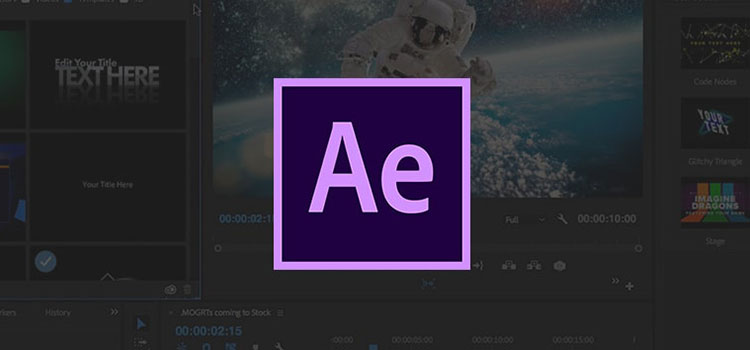 Color Experts International, Inc. uses the latest version of Adobe AfterEffects for motion graphics animation. The tools are also used for rotoscoping, adding cool effects, transition effect, green screen removing and replacing video background, adding lower thirds and subtitles, removing shake, stabilizing video footage, video color correction, removing object and people, title animation, audio syncing with video, adding music, making video intro and outro, and more. Our experienced designers handle AE skilfully and create stunning videos for the customers. Taking top-notch AfterEffect services, our worldwide customers are so much satisfied so far.
Adobe Premiere Pro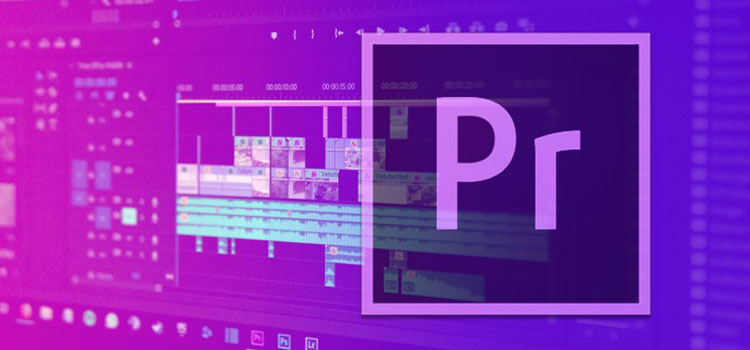 We use Premiere pro for adjoining video clips and for cutting a certain part of a video. It helps our video editing personnel to animate titles, adding intro and outro, lower third, subtitle, and more. The video editing experts prefer Premiere pro because of its other adobe tools' integration, board format support and lightweight, best in class color overflows, dynamic graphics and titles, variety of actionable tools, best performance, and more. These features have made the tool more functional and popular.
Pen Tablet (Wacom)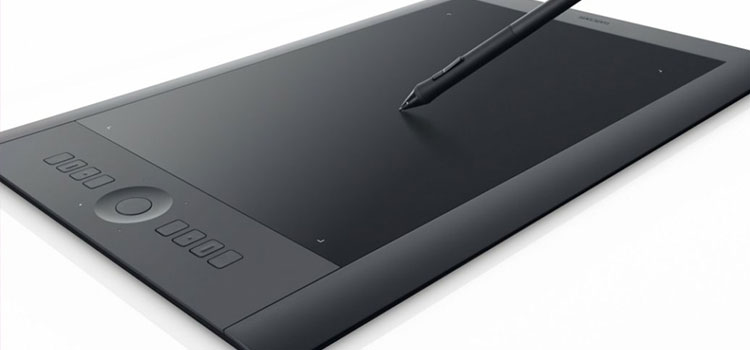 Image editing service with a pen tablet is one of the featured services that we offer to the clients. Human hair, animal fur, feather, blanket, and smoke images that have soft edges are not fit for the clipping path with the pen tool. Even image masking with a mouse is not possible with the desired quality. The designers cannot hold the detail of the flying or stray hair using the click of a mouse. For image masking advantage with Pen Tablet, we use the Wacom pen tablet instead of the traditional computer mouse. It gives the photo editing experts more flexibility and helps to bring maximum perfection in image masking.
Autodesk Max, Maya, and Blender
Color Experts International, Inc. has been offering high-end 3D product modeling and rendering services. The experienced 3D artists are handling multiple 3D tools for different work purposes. At the production house, we use Max and Maya for products and simple character modeling. And for creating professional gaming characters and props, we apply Blender, the monster of digital sculpting. Using these three pro-quality tools, we are producing world-class 3D materials for advertising & marketing, animation and motion graphics, gaming industry, etc.
OUR POPULAR SERVICES
Our main target is to offer all types of image editing services for our clients. With that in mind, we provide a slew of photo retouching services to fix the visual issues of our clients as well as to make them stand out from their competitors. Take a close look at our services below.
---
Clipping path is the most on-demand service that we cater to our esteemed clients. In this service, we mainly take away the image background with the pen tool from Adobe Photoshop. Later on, we place the subject to another backdrop if asked by the clients. Besides offering it as a core service, we also apply the photoshop technique of clipping path to provide image editing services.

---

Perfection in photos is key no matter whether they are personal photos or commercial photos. As a part of photo retouching service, we focus on refining photos having photography issues pertaining to exposure, color, blurriness, blemishes, reflection removing, etc. Our photo editing experts make use of photoshop tools, and latest versions image retouching software to craft their tasks.

---

Looking at the rising demand for top-notch ecommerce product photos in ecommerce marketplace and online stores, we launched this new service exclusively for e-commerce product photos. Based on the clients' demand, we cut out image background, transparent background, make color correction, add different types of image shadows, and finally, spice up the product images in a way to lure clients and multiply sales.

---

Product photos in their raw form require some sorts of charm to fetch customers. On top of that, some products in photos show up to be floating lacking the natural appearance. In order to resolve both these drawbacks, we offer Photoshop shadow service. We are capable of creating natural shadow, reflection shadow, and drop shadow along with retaining original shadow.

Apparel like shirt, t-shirt, jacket, sweater, trousers, pants, etc. are needed to be displayed without any model in e-commerce stores and catalogs. This is where ghost mannequin effect comes into play. With this service, the mannequin is removed from a particular dress and our deft photo editors create neck joint, sleeve joint, and bottom joint on the vacant space depending on the needs.

An image looks perfect and exquisite with a fitting background in relation to the subject. Many a time, photos are captured with incompatible backgrounds that make the photos dull and shoddy. With the image background removal service, we take away the unwanted background applying clipping path technique and make the image ready to be added with a compatible background.

No matter whether it's a black and white photo or a colored photo having color mismatching, with color correction and editing service, we colorize photos exactly how they should appear. Depending on the requirements, we sharpen images by enhancing or reducing color. We offer this service extensively for fashion photography, product photography, nature photography, and so on.

Photography post production simply means all sorts of image editing tasks done after capturing a photo. We start performing this importing the raw image in the post production software. Then, we trim the objects contained in the image with the pen tool. Thereafter, we clean the image with the healing tool, clone tool, and patch tool. The next steps are followed as per the client's needs and instructions.

---

Raster to vector conversion is one of the hot services we offer for different types of graphics. Raster image gets pixelated when zoomed in and so it can't be used in all types of media. But there is no scalability issue in vector image as it maintains the same quality when zoomed in. With the vectorization, logo and artwork images can be utilized smoothly in various platforms without losing quality.   

Unlike digital images that can be stored for scores of years, printed images can't be preserved for long. With the passage of time, printed images get distorted and damaged from the effect of ink and chemicals. Our image restoration services can renew them as we have professionals who can restore distorted vintage as well as black and white images, damaged photos and colorize the restored photos if needed.

When clipping path technique is insufficient to maintain perfection in taking out stuff from the image background, we apply image masking method. We, generally, utilize this method in conjunction with clipping path method to isolate human, furry doll, feathery cloth, etc. having soft and rough edges from their backgrounds. To extract hair, fur, and feather from them, we apply image masking method.

3D modeling is a phenomenon whether it's a product modeling or a character modeling. A 3D-modeled and designed product or a character portrays the depth of it. In ecommerce stores, 3D product images enthrall shoppers easily as they can view the details and enjoy the complete look of them. We have a team of 3D artists who can model and craft 3D models immaculately and splendidly.

Desktop publishing service is one of the unique and special services we offer to produce documents ready for print. Under this service, we also create various forms of online content as instructed by our clients. Utilizing desktop publishing, magazines, newspapers, flyers, pamphlets, catalogs, books, etc. can be designed. We avail of different types of page layout software to offer this service.

Catalog plays a key role in the promotion of a company's products and so its design has to be marvelous. The page layout and listing of products along with images, descriptions, and prices have to be exquisite and mind-blowing. Even the cover page design and the size, color, and fonts of texts, all matter extensively in a catalog design to pull the potential clients.